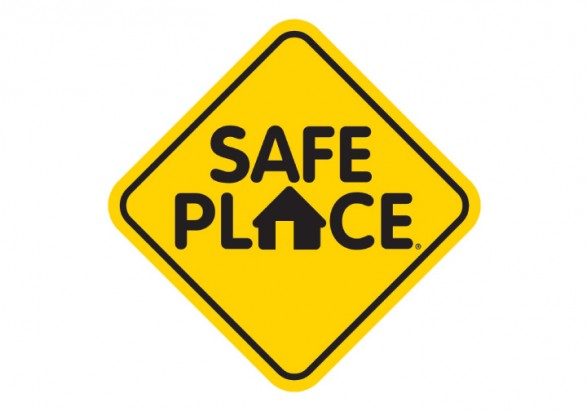 The Children's Village at Christian City, located nine miles south of Hartsfield Jackson Atlanta International Airport, is helping to raise awareness of youth runaway issues, and to educate the community about solutions that help prevent youth from running away. The Children's Village at Christian City operates a licensed Safe Place program which serves as the entry point of contact for these youth in the metro Atlanta area.
"Between 1.6 and 2.8 million youth run away each year in the United States," said Philip Kouns, COO of The Children's Village. "There are youth in our community today who have either run away or are thinking of leaving home. Recognition of National Runaway Prevention Month is a way for us to bring light to this issue and to help shield the vulnerable youth in our community from the harm that can come to runaways when they are alone on the street."
The Safe Place program is an option for young people who feel they have nowhere to turn. A national network of nearly 20,000 partnering businesses and community locations – such as fast-food restaurants, convenience stores, fire stations, public buses and libraries – display the Safe Place sign in their windows. As youth enter the designated Safe Places and ask for help, trained staff members connect them to the appropriate youth shelter for assistance.
As a licensed Safe Place program, The Children's Village at Christian City partners with local businesses such as QuikTrip (QT) convenience stores, local fire stations and libraries, to provide immediate safety and support for runaway youth.
"The cities of Atlanta, Decatur, and Union City; and the counties of DeKalb, Fulton, South Cobb, Carroll, Coweta, and Fayette are served by our program," said Mark Andrews, Safe Place Program Director at The Children's Village at Christian City. "We help identify, recover and reunite runaway children and their families."
November's National Runaway Prevention Month is a national initiative sponsored by the National Runaway Safeline (NRS) and the National Network for Youth (NN4Y).
The Safe Place program has helped more than 330,000 youth since its inception in 1983, and currently serves more than 1,400 communities across the country. It is managed by 133 youth agencies in 37 states and the District of Columbia. In addition to Safe Place sites, youth may also access immediate help via TXT 4 HELP, a text-for-support service for youth in crisis. Teens can text the word "safe" and their current location (address, city, state) to 69866 and receive a message with the closest Safe Place location and the number for the local youth shelter. Users also have the option to text interactively with a mental health professional for more help.
Since 1965, The Children's Village at Christian City, located on the southwest side of Atlanta, has provided a safe haven for children who have been abandoned, abused or are otherwise homeless. Children ages 5-18 live in cottages with full-time house parents, where concentrated efforts are put forth to heal their wounded spirits and break the cycle of abuse they have endured. A warm home, healthy meals, clean clothing, quality education, necessary counseling, and a lot of loving care are provided to the children who come to the campus. Some children stay for a short time, while others spend their entire childhoods at The Children's Village at Christian City.
Christian City is a nondenominational, nonprofit organization established 51 years ago when the first cottage for abused and abandoned children opened on Valentine's Day in 1965. Today, there are more than 1,000 residents living on the Christian City campus, which has grown to more than 500 acres. The campus includes The Children's Village, four subdivisions of affordable patio homes for senior adults, four affordable apartment complexes for seniors on limited incomes, a thrift store, a 200-bed rehabilitation and nursing center, a 200-bed assisted living/personal care home, and two specialty units for victims of Alzheimer's disease and dementia. Christian City is located in Union City, just south of Hartsfield-Jackson Atlanta International Airport. For more information, to donate or volunteer, visit www.christiancity.org or call 770-964-3301.