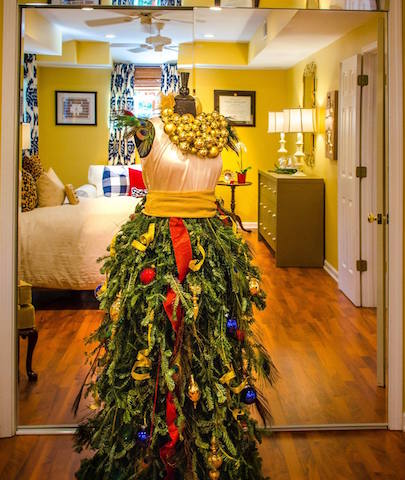 Harry Norman Realtors will present the third annual Fayette Humane Society Christmas Tour of Homes which which is scheduled for Sunday, Dec. 4, 1-5 p.m., showcasing six homes in Fayette County.
Tickets are on sale at a cost of $30 and will be available at the Harry Norman Realtor office, 120 Peachtree East Shopping Center in Peachtree City. The homes to be featured are located in six subdivisions in the area including Stoney Brook, Conservatory Pointe, Ashford Park, Greers Mountain, Highgrove and McNeil Farms. All proceeds from ticket sales will go to provide food, shelter and medical attention for the animals.
The tour is fortunate to have eight of the best decorators in the area participating and showcasing their talents, including Louise Johnson of Olivia-Kate Interiors, Lori Duncan of Blue Fern Merchant, Kathy Becknell of FLAIR, Sarah Feldner and Rhonda Moye of Sarah's Home, Martha Ann Parks of Panoply Interiors, Kerry Steiner of Kerry Steiner Designs and Dana Pope of Dana Pope Designs.
Food will be prepared for the event by Chicken Salad Chick, Something Delightful Bakery, Palmer's, Elegant Expressions Catering, and Grazing Here. Wine will also be served in one of the homes.
For more information on the event visit www.fayettehumane.org, go to the Fayette Humane Society Christmas Tour of Homes Facebook page, or stop by the office of Harry Norman Realtors and they will be more than happy to provide you information about this event.
The Fayette Humane Society is the oldest humane society in the area and last year alone provided assistance to over 700 dogs and cats, either through adoption or through various spay and neuter programs.