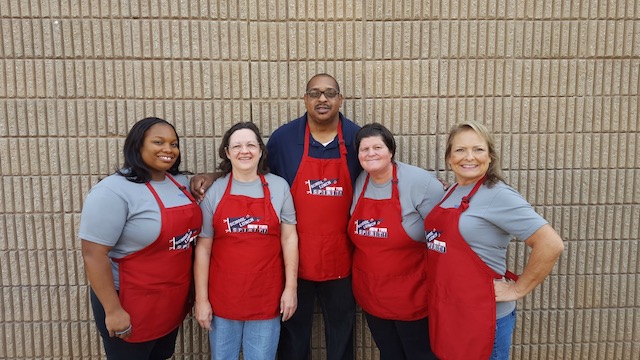 Created by President John F. Kennedy in 1962, National School Lunch Week is a week-long celebration of the school lunch program. Schools celebrate in their cafeterias every year with decorations, special menus, events, and more.
The NSLW 2016 theme, "Show Your Spirit," is about getting excited about the benefits of students consuming wholesome, healthy school lunches – fresh fruits and veggies, whole grains, milk, and smiling students.
The North Fayette cafeteria staff shows its spirit by wearing their "Show Your Spirit" aprons.