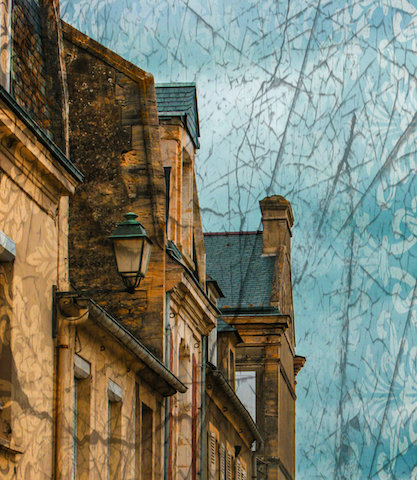 Beginning Saturday, Oct. 8, five local photographers will join together for a fine art photography exhibit entitled "Perspectives" at Gobi Photography, 1015 Tyrone Road, Suite 410, in Tyrone.
An opening reception will be from 6-9 p.m. and the public is invited to attend. The show will run until Oct. 28, in conjunction with Atlanta Celebrates Photography.
The five artists participating in the show are all residents of Fayette County. Charlene and Roger Sibaja own and operate Gobi Photography. In addition to weddings, portraits and event photography, they both enjoy taking photographs of rural scenes and landscapes, favoring old mills, churches and bridges in their work. Both are retired from military service and have turned their passion for photography into a business. They host the group Profitographers, a meetup group that brings together area photographers who are interested in making a profit from their photography. Charlene is involved in the local chapter of American Business Women's Association and Roger is vice president of the Fayette Photographic Society. Both regularly participate in art and craft events across Georgia.
Pat Murphy is a sales manager for a chemical company and amateur photographer. He enjoys shooting a number of subjects, including landscapes, still life, and black and white images. An avid water skier, he recently had the opportunity to photograph the Master's Water Ski Tournament at Callaway Gardens. He is active in the Fayette Photographic Society and co- authored a photograph/adult coloring book with his wife, Lynn. Lynn Murphy teaches art and photography and serves as the secretary for the Fayette Photographic Society. She prefers to photograph architectural subject. She has recently been working on a series of photographs taken during a trip this spring to England and France and has been experimenting with altering the images. She is also the published author of 21 novels.
Dana Scott is the president of the Fayette Photographic Society and the owner of DMS Creative Solutions in Fayetteville, which specializes in studio rental, training, portraits, commercial and events photography. She began taking photographs in high school and favorite subjects include landscapes, Atlanta cityscapes, and nature. She started Dana Scott Photography in 2012 and worked semi-professionally until opening her new studio.
"Perspectives" will be an eclectic collection of samplings from the body of work from all of the five photographers. All work can be purchased. In addition to the reception Saturday evening, the gallery will be open until eight each Friday night during the duration of the exhibit and during normal hours.