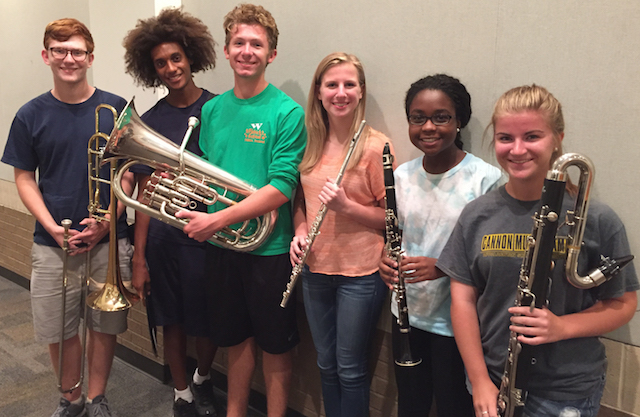 Six student musicians representing four of Fayette's high schools have been selected as members of the 2016-2017 Atlanta Youth Wind Symphony (AYWS).
More than 300 high school students from throughout the metro-Atlanta area auditioned for the 85-member symphony. Fayette students selected to the AYWS include Derek Hornberger, Fayette County High; Jonah Negusse, Fayette County High; Matthew Brown, Whitewater High; Claudia Wahoski, Starr's Mill High; Alisha Zamore, McIntosh High; and Leslie Sullivan, Whitewater High.
The AYWS, an honor ensemble for high school youth in the Atlanta metropolitan area, provides a positive musical experience in an artistic environment for advanced instrumentalists in wind and percussion performance. The ensemble performs collegiate and professional original wind band literature composed over a wide span of stylistic compositional periods.
The AYWS performs four concerts annually throughout the metro area.