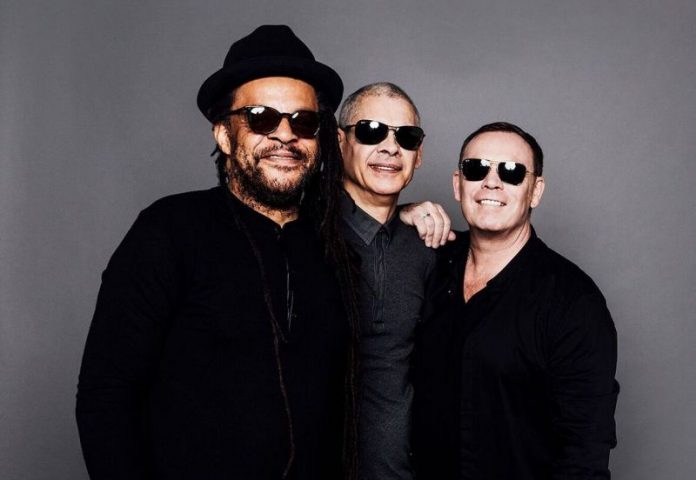 It's time to put on your island attire and head to The Fred as the summer series continues Saturday, Aug. 13, with legendary reggae band UB40.
When vocalist Astro and keyboard player Mickey Virtue rejoined forces with Ali Campbell, the spirit of their old band UB40 was never going to be far from the surface. All three were founding members of the iconic Birmingham reggae troupe who topped the UK singles chart on three occasions and sold 70 million records as they took their smooth yet rootsy musical blend to all corners of the globe.
Having reiterated their credentials as consummate live performers with triumphant gigs this year in places as far flung as Nigeria, South Africa and Papua New Guinea, Ali, Mickey and Astro are now turning their attention to the studio and a new album, Silhouette, that is an inspired mix of freshly-minted new songs and sparkling, reggaefied cover versions of classics by The Beatles, Bob Dylan, The Chi-Lites and others.
As original members of UB40, Ali, Mickey and Astro helped to define reggae music for a generation. The multi-racial band, formed in 1979 in the Birmingham suburb of Moseley, pooled a diverse set of influences to put a fresh, indigenous slant on Jamaican reggae. After encouragement from Chrissie Hynde, who offered them support slots with her chart-topping band The Pretenders, they recorded their independently released debut album, Signing Off, on an eight-track tape machine in the home of producer Bob Lamb. An unexpected number two album, it gave them the conviction to chart their own course.
UB40 went on to dominate charts around the world, not least with the hugely successful Labour Of Love series. The first Labour Of Love album, in 1983, yielded a cover of Neil Diamond's Red Red Wine that topped the charts on both sides of the Atlantic. The band secured two further chart-topping singles at home in (I Can't Help) Falling In Love With You (also another US number one) and I Got You Babe, a duet between Ali and the band's old friend Chrissie Hynde, and Ali and Robin Campbell also scored a No.1 with Baby Come Back.
The gates will open at 7 pm and at 8 pm Jo Mersa Marley, grandson of Bob Marley, will take the stage as the opening act for the evening.
Reserved tickets are available and may be purchased at www.amphitheater.org, www.ticketalternative.com or at the Fred Box Office. For further information call 770-631-0630.