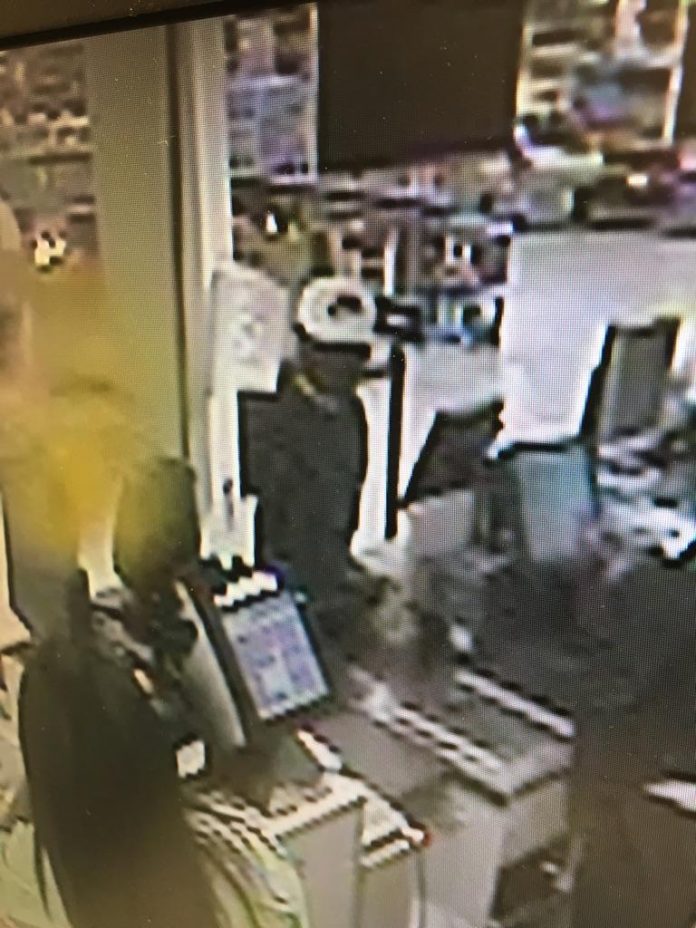 The Fayetteville Police Department is investigating an attempted robbery on Aug. 2 at the Publix supermarket at the Fayette Pavilion.
Department spokesman Mike Whitlow said a black male, approximately 60-65 years of age, wearing all dark clothing, a white baseball cap and dark sunglasses with pink accents approached a register at approximately 8:58 a.m. and told the cashier she was being robbed.
The suspect demanded all of the money and told her he would "shoot everyone" but did not brandish a weapon, said Whitlow.
"The cashier was able to delay the male long enough that he became nervous and fled the store," Whitlow said.
Fayetteville Police officers and Fayette County deputies conducted an intensive search of the area but were unable to locate the male.
Whitlow said Fayetteville detectives are reviewing surveillance video of the incident and speaking with witnesses.
Anyone with information about this incident is encouraged to contact the Fayetteville Police Department at 770-461-4441.