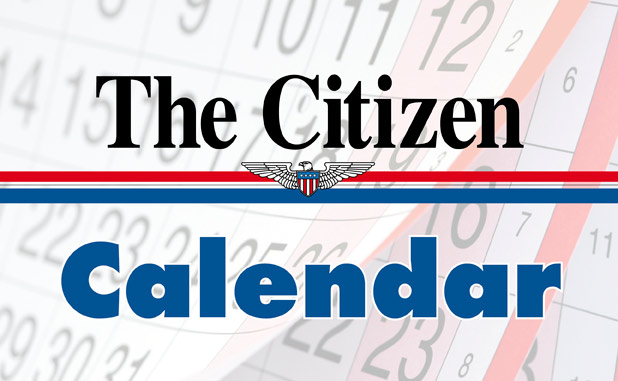 August
August 6
The Bow Wow Meow Adoption Luau is today from 10 a.m.-3 p.m. at Coweta County Animal Control, 91 Self Road in Newnan. It is a fun, Hawaiian-themed sponsored pet adoption event designed to clear the Coweta County shelter of 200+ animals. Co-hosted by the Newnan-Coweta Humane Society and Coweta County Animal Control, the event is free to attend, has free parking, and is family-friendly. Pokemon Go players welcome. Food, games, raffles, door prizes, a live radio broadcast and more. Donated bags of cat and dog food welcome.
Renters planning to adopt must bring written pet authorization from landlord. Most adopted pets do not go home same day. They are released after spay/neuter surgery. Advance visits to animal control are encouraged. For more information, visit www.nchsrescue.org.
The Fayette County Republican Party's breakfast is today at the Fayette Event Center located at 174 North Glynn Street, Fayetteville. The Fayette County Republican Party invites you to join us for an $8 breakfast buffet with coffee and mingle time from 8:30 a.m. to 9 a.m. Speakers begin at 9 a.m. and feature two delegates to the Republican National convention; Denise Ognio and Jean Studdard. They will both share their experience of venues and events during this historic time. On Saturday you will also have the opportunity to order Trump/Pence T-shirts and find out about signs and bumper stickers. Contact the Fayette County Republican Party headquarters for further details 770-716-1545.
Peachtree City Recreation and Special Events is hosting the second annual Back to School BASH today at the Glenloch Recreation Center.This free event gets started at 6 p.m. with fun activities such as Doodle the Clown's comedy balloon twisting, open swim in the Glenloch pool, slot car racing, rock climbing, face painting, inflatables, music, and more.
Dance and fitness demonstrations will be offered, and food will be available for purchase.When the sun sets, families are invited to spread a blanket on the lawn to enjoy Disney's "Inside Out" on a giant outdoor screen.
The Fayette County Marshal's Office, in conjunction with the Georgia Department of Natural Resources, will host a boater education class today from 8 a.m.–5 p.m. at the Fayette County Administrative Complex, 140 Stonewall Ave. W. in Fayetteville.This course satisfies the legal requirements passed 2014 requiring everyone born in 1998 or later who operate any motorized vessel on state waters to complete a boating education course. The course is also very beneficial to boaters of many skill levels, covering different types of boats, safe operation, legal requirements, and how to handle emergencies. The course is free, but is limited to 30 participants. Sign up at https://events.gooutdoorsgeorgia.com/Events/ViewEvent.aspx?id=1822 (you will need to create an account). Questions? Contact Sgt. Lem Miller, Fayette County Marshal's Office, 770-305-5198.
August 7
Mick Brandenberger will give a brief presentation about his paintings today at 1:30 p.m. in the Storytime room of the Peachtree City Library.
He and fellow artist Julie Nestor will be on hand at 2 p.m. for "Meet the Artists," when both can be found in the vicinity of their art exhibit near the library's front entrance. For more information, contact Rebecca Watts, adult services librarian, Peachtree City Library, at 770-631-2520.
August 9
A visit to the winter sanctuary of the Monarch butterfly in Mexico's Transvolcanic Mountain Range in 2003 changed Susan Meyers' life, biting her with the "Monarch bug." Susan will speak on "Gardening for Georgia Butterflies, Monarchs and More" at the Coweta County Extension Office today at 7 p.m. Holding a bachelor's degree in microbiology and a master's degree in environmental science, she worked in the field of environmental education for more than 20 years. Recently retired, Susan is now able to devote more time to her passion, "planting the seeds" of awareness, understanding and commitment to Monarch education, conservation and research. Admission to the 7 p.m. lecture at the Coweta County Extension Office, 255 Pine Road, is free. Pre-registration is not required. Those that do pre-register will be eligible to win door prizes, which include plants and other gardening goodies. You may pre-register by calling the Extension Office at 770-254-2620.
As summer vegetables come to a halt, it's time for home gardeners to start preparing fall gardens. Fresh collards, broccoli, cabbage, spinach, lettuce – and the list goes on.
If your soil is right and water is supplied as needed, you will be rewarded with tender vegetables in a season when few people are enjoying these fresh, home grown delicacies. Fall gardening is also a favorite because the weather is "cooler."The public is invited to a free class today from 10-11:30 a.m. in Suite 210 of the Fayette administrative complex, 140 Stonewall Avenue in Fayetteville. Master gardener extension volunteer Sandy Golden will talk about soil, water and the right fall crops while providing other useful information and tips.
To ensure seating and material for everyone, RSVP by phone (770-305-5412) or email (uge2113@uga.edu) with the name(s) of those attending and a phone contact.
August 12
The 2016 Atkinson Arnall Tribute Dinner is scheduled for today at 7 p.m. at the Newnan Centre. The keynote speaker will be Atlanta Journal Constitution's award-winning political cartoonist Mike Luckovich. U.S Senate candidate Jim Barksdale, state Rep. Robert Trammell, and County Commissioner Al Smith will also be Tickets for the 2016 Atkinson Arnall Tribute Dinner are $50 each. The dinner will be preceded by a cash bar cocktail hour featuring the musical stylings of Nichelle Young. Tickets are available now through PayPal at www.cowetademocrat.com. Checks made payable to the Coweta County Democrats can be mailed to P.O. Box 276 Newnan, GA 30264.
For more information email chair.cowetadems@gmail.com or phone 678-895-0370.
August 13
The Ridge Nature Area grand opening is today from 10 a.m. to 2 p.m. Southern Conservation Trust and the city of Fayetteville invite the public to celebrate the many volunteers, scouts, donors, partners and other supporters who have helped bring this unique 308 acre nature area to fruition. The Ridge is a former farm in the heart of Fayette County and is located just off Highway 54 at the end of Burch Road. It is the sixth public nature area that the Southern Conservation Trust has developed for the public to enjoy.