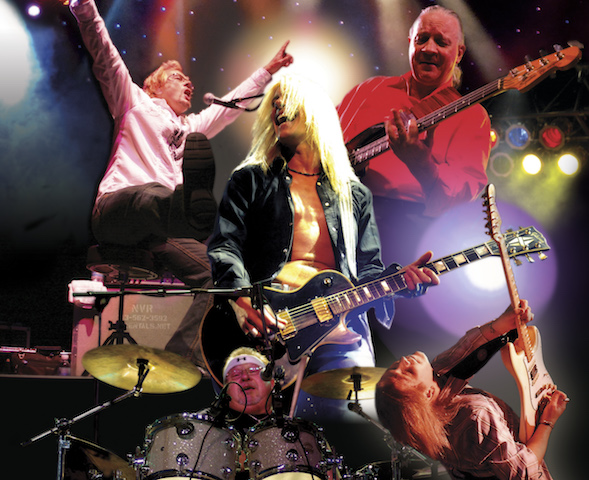 Fayetteville welcomes back the Canadian rockers The Guess Who to the Southern Ground Amphitheater for a concert Saturday, July 30. Opening act is Soulhound from Atlanta.
The Guess Who, the band that became Canada's first international rock music superstars, began in 1962 in Winnipeg. Experimenting with the sounds of freedom, psychedelic, and garage rock that were filtering across the border from Minneapolis, The Guess Who really made their biggest impact on American radio in 1968 with the single, "These Eyes". Heralded as the beginning of the Canadian Invasion, "These Eyes" reached #3 in America with total sales of more than one million copies. Their second album, Canned Wheat, also released in 1968, contained the Top 10 hits "Laughing," "No Time," and the Top 40 hit "Undun."
Ironically, it was "American Woman," from March of 1970, which gave The Guess Who a #1 single in the U.S. and unseated The Beatles for three weeks straight. The Top 10 album, also entitled American Woman, containing the hits "No Sugar Tonight/New
Mother Nature", also went to #1 in Billboard for three weeks.
General admission lawn seats still remain, priced at $30. The next concert will be Clint Black, scheduled for Saturday, Aug. 6.
Tickets to all shows are available via www.SouthernGroundAmp.com and at the Historic Courthouse in downtown Fayetteville.
The Southern Ground Amphitheater is owned by the Downtown Development Authority and managed by the Main Street Tourism Association of Fayetteville.