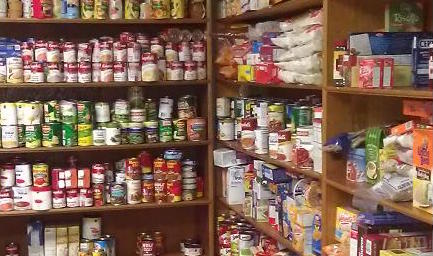 The Pathway Home Foundation Center is now open in Fayetteville to provide food pantry services and other human services to help those in need become stronger and more self-sufficient.
One in five families don't know where their next meal is coming from, according to Feeding America. In Atlanta and the surrounding communities, families and individuals are suffering from food Insecurity.
Pathway Home Foundation will be giving free food every Thursday (except holidays) to those who have a need.
To receive free groceries, provide a photo ID, and one of the following: EBT card, Medicaid card, a child's school lunch card, or section 8 lease or section 8 voucher proof, or a paycheck stub showing income of $8 an hour or less.
The Pathway Home Foundation Center is located at 101 Kenwood Road, Suite 50, in Fayetteville. The food pantry food distribution day is 4-6 p.m. every Thursday.
Churches wishing to partner with the organization to help feed the community and their congregations can visit www.pathwayhomefoundation.org and click on the contact link. The same goes for senior homes and halfway houses.
Volunteers are needed and donations are welcome.