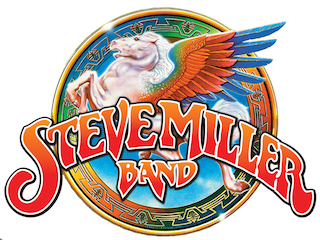 The fun continues with the Lexus of South Atlanta Summer Concert Series at The Fred Friday, July 15, when they present recent Rock and Roll Hall of Fame inductee Steve Miller Band.
Steve Miller was a mainstay of the San Francisco music scene that upended American culture in the late '60's. With albums like Children of the Future, Sailor and Brave New World, Miller perfected a psychedelic blues sound that drew on the deepest sources of American roots music and simultaneously articulated a compelling vision of what music and society could be in the years to come.
Then, in the '70s Miller crafted a brand of rock n' roll music that was polished, exciting and irresistible and that has dominated radio through today. Hit followed hit in an endless flow: "The Joker", "Livin in the USA", "Take the Money and Run", "Rock n'Me", "Fly Like an Eagle", "Jet Airliner", "Jungle Love", and "Abracadabra" among them. To this day, these songs are instantly recognizable when they come on the radio-and impossible not to sing along with.
Miller, who has been voted into the Rock and Roll Hall of Fame, keeps himself immersed in listening and playing all genres of blues and jazz and rock n' roll. Miller is also contributing his time to serving on the welcoming committee of the Department of Musical Instruments of New York's Metropolitan Museum of Art and as a board member of Jazz at Lincoln Center, where he curates and hosts shows at both institutions celebrating the bridge between blues and jazz music and early American music.
Gates will open at 7 p.m. with opening act blues artist Cool John taking the stage at 8. The Steve Miller Band will perform at 9. Standing-room-only tickets are available and may be purchased at The Fred Box Office. For further information, call 770-631-0630.