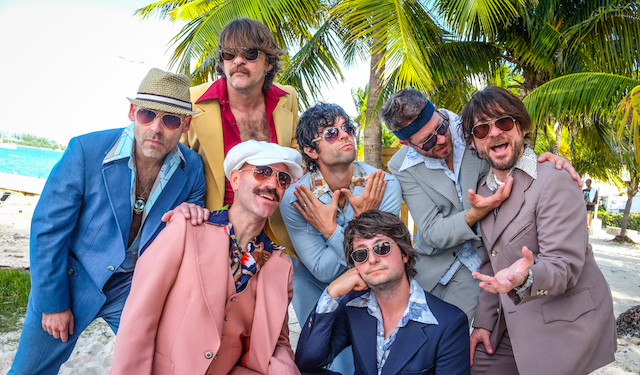 The Yacht Rock Revue is scheduled to perform Sunday, July 3, at the Frederick Brown Jr. Amphitheater.
Billed as "the greatest show on surf and the finest tribute to 70's light rock to ever perform anywhere," the group is known for "spot-on renditions of Hall & Oates, Michael McDonald, Steely Dan the rest of the Time-Life Infomercial Catalog."
It goes without saying they have taken their act to the high seas, performing showcase sets on music cruises with Weezer, Kid Rock, Train, Zac Brown Band, Sister Hazel and fitness guru Jillian Michaels.
"By blurring the lines between a tribute, an original act and a comedic troupe, the Yacht Rock Revue has forged a unique niche market and a special bond with their fans. The band attacks each song as if it were their own, and the energy exchanged between the band and the crowd has more in common with a stadium U2 show than that of a typical bar band," according to a statement.
Gates will open at 7 p.m. with opening act Gravity taking the stage at 8. Yacht Rock will begin at 9.
Reserved seats range from $30-$40 and may be purchased by visiting the Fred Box Office or online at ticketalternative.com. For further information, call 770-631-0630.