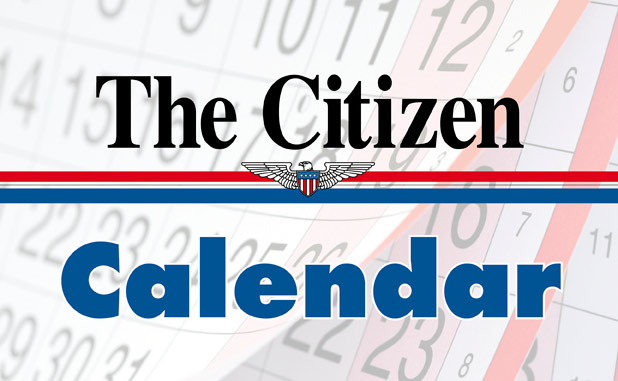 June
June 8
The Coweta County Farmers Market will open for the season today. It is hosted each Wednesday from 9 a.m. until 1 p.m. and offers locally grown fruits, vegetables, honey, fresh cut flowers, plants and much more. The market opens on the second weekend in June and typically closes during the middle of October. It is facilitated by the UGA Coweta County Extension office, in partnership with Main Street Newnan and Coweta County.
It is open weekly at two different local sites. On Wednesday the market is hosted around the courthouse square in downtown Newnan, while Saturday mornings it can be found at the Asa M. Powell Sr. Expo Center.
The market is recognized by Georgia Grown and holds a membership through this program. Produce sold at the downtown market is strictly agricultural and excludes craft. A small percentage of agricultural byproducts may be sold alongside some produce.The Wednesday market is hosted at the Historic Train Depot, 60 East Broad Street in Newnan.
Free parking is available along downtown streets and in the city's public parking lots: 13 LaGrange Street, 25 LaGrange Street, 22 Spring Street, 6 First Avenue, 50 East Broad Street, 65 East Broad Street, 41 East Washington Street, and 22 East Broad Street.
A fundraiser is being held tonight to benefit Toby Daly of the Fayette County Sheriff's Department at The Olde Courthouse Tavern at 6 p.m. Marleigh, an up and coming artist, has agreed to perform for us. There will be a $10 cover charge and several prizes will be raffled throughout the night including a flat screen TV All proceeds are going to benefit the Daly family to fight Toby's cancer.
June 9
Free skin cancer screening today from 4 to 7 p.m. at the Cancer Wellness Center at Piedmont Medical Plaza (next to hospital). The community is invited to get any suspicious spots checked at this free event. Registration is required. To register, call 877-422-8836.
Southern Conservation Trust's Farm-to-Table benefit is today at 6 p.m. at the Scarbrough Preserve in Brooks.
This is an annual SCT fundraiser that focuses on fresh and healthy food from local farmers. There will be a live auction, silent auction, and a farewell to SCT director Pam Young upon her retirement.Local farm produce will also be available for purchase. Music by Blaire Morgan. More information and tickets are available at http://sctlandtrust.org/.
June 10
The Summer Wined-Up is scheduled from, 5-9 p.m. in downtown Newnan. The Summer Wined-Up is a wine walk, and various downtown businesses host the event to serve as a tasting locations. Participating business hosts will feature different hor d'oeuvres and a variety of whites, reds, and specialty blends for guests to sample. A free live jazz concert will occur during the event at the Greenville Street Park beginning at 6 p.m. Advance tickets are sold at a reduced rate of $20 per person and are available at www.mainstreetnewnan.com. The event is likely to sell out in advance and everyone is encouraged to purchase their tickets soon. If tickets are still available during the night of the event, then they will be sold for $25 each at the Summer Wined-Up Information Booth on East Court Square at 4:30 p.m. Event goers must be at least 21 years of age and provide a valid photo ID at the registration table on East Court Square for admittance. Upon signing in, each participant will receive a commemorative wine glass and an informational brochure. Hunter Taxi will be available and provide services throughout the evening for guests who would prefer taking a taxi home. Free public parking is available along downtown streets, and in the City of Newnan's Public Parking Lots located at: 13 Lagrange Street, 25 Lagrange Street, 22 Spring Street, 6 First Avenue, 50 East Broad Street, 65 East Broad Street, 41 East Washington Street, and 22 East Broad Street.
June 11
The time is approaching for the annual Old Courthouse 5k, presented by The Georgia Civitan Foundation and the Fayette County Civitan Club. For over 23 years, runners from all over the Atlanta metro area and beyond have come to Fayetteville to spend their Saturday mornings to enjoy the fun, the exercise, the fellowship and the opportunity to help those that can't help themselves by participating in the Old Courthouse 5K. The Fayette County Civitan Club is putting on this year's 5K run.The run will begin at 8 a.m., at the Fayette County Senior Services Center located at the Fayette County Justice Center, 4 Center Drive in Fayetteville. Proceeds from the 5K run will aid organizations serving medically fragile citizens of our community, such as the Joseph Sams School, ExceptionalOPS, Fayette County Special Olympics, and Southwest Christian Care (Hospice, Hope House, Senior Care, and Spiritual Care). The run is an open race to all runners of all kinds, who desire exercise and fun, while helping great community organizations and the special needs children of Fayette County. As always, there will be the fantastic door prizes, refreshments and the great "Old Court House 5K" t-shirts for all registered participants. Day of race registration will open at 7 a.m. in front of the Fayette Senior Services bldg. Now that early registration has begun, you can pre-register on-line at:
http://www.active.com/fayetteville-ga/running/distance-running-races/24th-annual-old-courthouse-5k-2016. For questions you may have, please feel free to contact event director Darryl Douglass @ 678.362.4000 or by e-Mail, darrylwd@us.ibm.com.
June 23
Cyberbullying protection, bullying and teen suicide, model school intervention programs, and community anti-bullying initiatives are among the issues that will be addressed in Auburn University's sixth international Anti-Bullying Summit.
The Summit, hosted by Auburn University's Truman Pierce Institute and Office of Professional and Continuing Education will take place June 23-24 at the Wyndham Peachtree Conference Center in Peachtree City. Keynote presenters include Dr. Sameer Hinduja, Judge Steven Teske, Dr. Rebecca Ang, and Ms. Trish Prabhu. The Summit will also offer over 30 breakout sessions. The Summit is open to anyone, but registration is required. For more information or to register for the Anti-Bullying Summit, visit www.auburn.edu/antibullying or contact Ben Pierce (piercbs@auburn.edu or 334-844-5100).
June 26
A special Freedom Celebration is scheduled for today at 6:30 p.m. at Coweta County's Centre for the Performing and Visual Arts.
Guest speakers include: Lt. Col. (Ret.) Brian Birdwell, who survived the crash of Flight 77 on 9/11 as he was only 30 yards from impact at the Pentagon. He now serves as Texas state senator.
Lt. Col. (Ret.) Barry Bridger, whose Phantom jet was shot down in North Vietnam and who spent six years as a POW at the Hanoi Hilton. The guest soloist is Tiffany Coburn, who after touring with Sandi Patty and TRUTH has been one of the staple members of the Voices of Liberty at Disney World's Epcot Center in Orlando.
The program will also feature the combined sanctuary choirs and orchestras of First Baptist Church in Newnan and Flat Creek Baptist Church in Fayetteville.