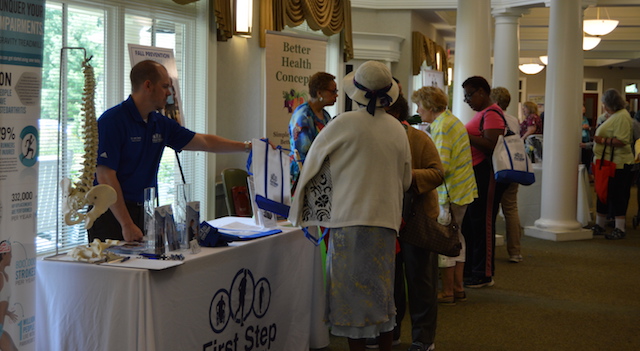 Fayette Senior Services will be hosting an expo in celebration of National Senior Health & Fitness Day Wednesday, May 25, 10 a.m.-2 p.m. at its Fayetteville location (4 Center Drive).
This event is free and open to the public and will feature local organizations and what they do to promote the importance and improve the overall health and fitness of older adults in their communities.
National Senior Health & Fitness Day is a nationwide health and fitness awareness event for older adults and is held annually the last Wednesday in May during Older Americans Month. This year will mark the 23rd year of celebration with more than 100,000 older adults expected to participate at local events at more than 1,000 locations across the country, Fayette Senior Services being one.
"We look forward to participating in and celebrating this day each year by offering an expo for seniors to see what is available for them to live well and age well with us! We are lucky to have a community where we have so many organizations that are passionate about making a difference and this event makes that even more obvious for us," said Morgan Lanier, FSS program coordinator.
This expo will be a resource for health, wellness and fitness related information and a way to meet local organizations helping people make healthy lifestyle choices. The Senior Health & Fitness Day Expo will feature 18 local organizations that provide resources and information related to their area of expertise.
Participating organizations include: Piedmont Fayette Hospital Sixty Plus Services and Fitness Center, Compassion 312, Senior Provisions, Senior Helpers, Salt Med Spa, Health Concepts I, Diabetes Association of Atlanta, Christian City, Georgia Pain Care, Center for Visually Impaired, Alpha Internal Medicine/Omega Aesthetics, Waits Hearing Center, ID Life, The Pharmacy Place, First Step Physical Therapy, Aging Options, Alzheimer's Association, and NU Vision.
For more information about FSS activities and becoming a member, phone 770-461-0813 or email Lanier at mlanier@fayss.org. For more information about Fayette Senior Services, visit www.fayss.org.