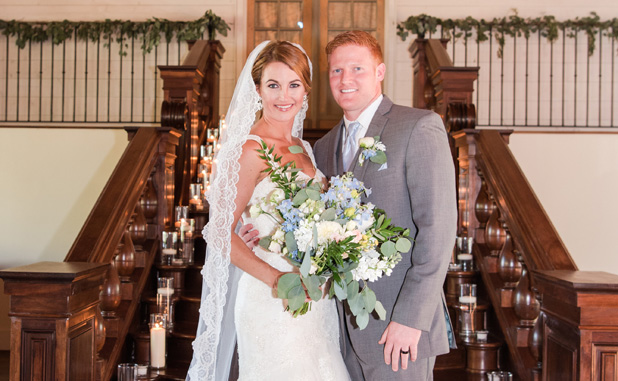 Joni Vickers and Stephen Elliott were married on April 16, 2016, at Summerour Studio in Atlanta.
Joni is the daughter of Jeff and Paula Vickers of Peachtree City, the granddaughter of Bob and Pauline Cockrell of Monticello, Ark., the late Helen Vickers Poole and Jim Poole and the late Sherrell Vickers all from Warren, Ark.
Stephen is the son of Michael and Kathryn Elliott of Ft Lauderdale, Fla., the grandson of Elma Elliott, the late George Elliott and the late Frank and Vera Knott.
Joni graduated from McIntosh High school and attended the University of Georgia where she played collegiate soccer for four years. She is employed by McKesson out of Alpharetta.
Stephen graduated from Cooper City High School in Ft Lauderdale, Fla. He is employed as a firefighter/paramedic for Broward County, Fla.
After taking a tour of Italy, visiting Rome, Tuscany and the Amalfi Coast, the couple will reside in Delray Beach, Fla.