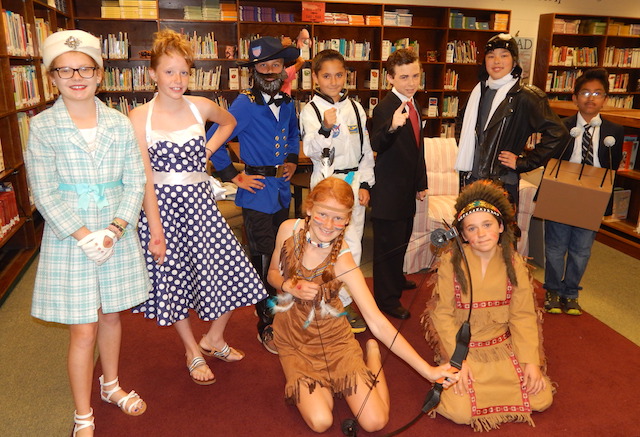 Fifth-grade students at Peachtree City Elementary School recently participated in the annual Wax Museum, a fun presentation allows students from all grade levels to "meet" different historical figures.
Students research an important historical figure from their curriculum, draft and memorize an introduction speech, and then dress as their figure on the day of the presentation. Students and guests are able to mingle with the historical figures, learning interesting facts about their lives and their impact on society and culture.
Pictured are Emily White as Jacqueline Kennedy Onassis, Samuel Johnson as Sitting Bull, Josie Denney as Lucille Ball, Riley Phillips as Sacagawea, Carter Groh as Ulysses S. Grant, Joe O'Brien as Neil Armstrong, Graham Eves as Ronald Reagan, Mason Miller as the Red Baron, and Kai Jensen as Martin Luther King, Jr.