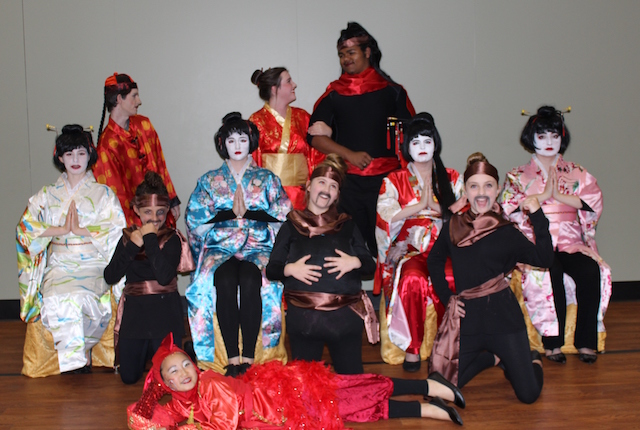 A Company of Friends Theatrical Productions invites family audiences to join them on a journey of adventure, honor, strength, loyalty, love and destiny as they present the beloved Disney Musical "Mulan, Jr."
A cast of 20 performers bring this 90-minute tale to the stage with beautiful costumes, stunning music and plenty of laughs. All your favorite Disney characters from the animated movie are here, including Mushu, Matchmaker, Ancestors, hilarious soldiers and, of course, Mulan and Captain Shang. Come watch Mulan save China from the Hun Army and bring honor to her family and county.
Show times will be May 5-6 at 6:30 p.m.; May 7 at 2:30 p.m. and 6:30 p.m.; and May 8 at 3 p.m. and 6:30 p.m. Performances are at the Fayetteville Train Depot at 250 Lanier Ave. East in Fayetteville.
Ticket prices are $10 (Reserved) and $12 (General) for opening night and $12 (Reserved) and $14 (General) for all other performances. Seating is assigned on a first-reserved, first-assigned basis, so the earlier you call and reserve the better seats you will be assigned. Seating is limited to 60 per performance and performances are expected to sell out, so making reservations is highly suggested. Reservations can be made by calling the theatre at 770-251-7611 or e-mailing acofdirector1@gmail.com with payment for seats due the day of the show.
Visit www.acofproductions.com for information on this show and upcoming performances, workshops, summer camp and events.