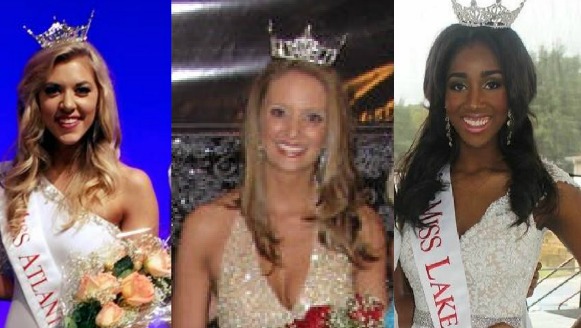 These three ladies are the featured speakers at the 15th Annual Atlanta Southern Crescent Alumnae Panhellenic Association (ASCAPA) Founders Reception scheduled for Sunday, Feb. 28, at 2 p.m. in the Peachtree City home of Cele Eifert.
All local sorority alumnae are welcome to attend and encouraged to bring a friend or neighbor. Send an email to panhelalum@yahoo.com or visit www.ascapa.org for more information or to sign up to attend.
From left: Starr's Mill grad and reigning Miss Atlanta Lindsay Quandt; Sandy Creek grad and 2009 Miss North Dakota first runner-up Jessica Harper Guasco; and the reigning Miss Lake Lanier, Shiobhan Fraser.