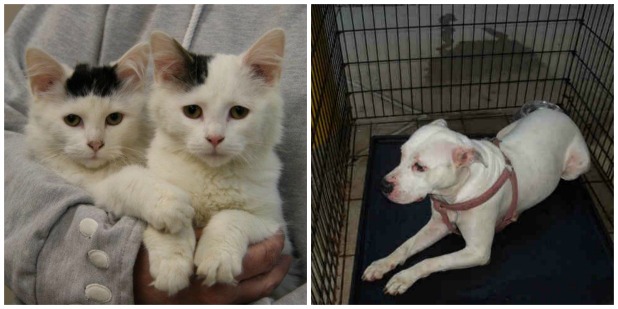 Marshall and Dax are kittens and brothers only four months apart, almost twins. One has a Mohawk so you'll always be able to tell them apart. They are domestic short haired cats. ID # A031910 and A031911. Kennel # C-5.
Onyx is a spayed terrier mix. who was picked up wearing a pink harness and, although microchipped, whose owners could not be located. ID # A031289. Kennel # A-8.
Approximate numbers of adoptable homeless pets at Coweta County Animal Control: 88 dogs and puppies; 69 cats and kittens.
The Newnan-Coweta Humane Society is a 501(c)3 all-volunteer, nonprofit organization dedicated to reducing the number of pets euthanized at Coweta County Animal Control in Newnan through rescue, spay/neuter, foster programs and community awareness.
For more information, phone 770-253-4694 or visit www.NCHSrescue.org.