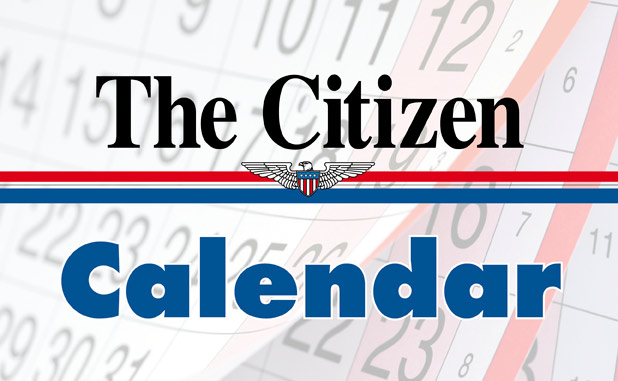 January
January 28
The Fayetteville Police Department is now helping Fayetteville residents and businesses be prepared for active shooter events by teaching an "Active Shooter Response" class.The class, which lasts approximately one hour, is based off a video produced by the city of Houston entitled "Run, Hide, Fight" and offers tips for how to respond when an active shooter situation takes place The class is currently being offered to Fayetteville businesses at their location and a class for the public is scheduled today at 7 p.m. at Sams Auditorium. If you are interested in attending the public class or would like to schedule a class at your business, contact Lt. Mike Whitlow at 770-719-4222 or mwhitlow@fayetteville-ga.gov.
The next meeting of the South Metro chapter of GeorgiaCarry.org is today from 7-8:30 p.m. at the Fayette Event Center, 174 North Glynn St. in Fayetteville (behind Arby's and Captain D's). There will be an optional spaghetti feast and social hour at 6 p.m. Cost is $8. RSVP by Jan. 26 to strick54@bellsouth.net or gunowner1972@gmail.com or by FB message if you wish to attend. The meeting itself begins at 7 p.m. with a discussion of President Obama's new executive order. The guest speaker at 7:30 is Mark Kuczka, business manager and owner of Accurate Ordnance, LLC – a Winder-based manufacturer of custom rifles.
January 29
Robert Burns, the Bard of Ayshire – Newnan's "sister city" – will commemorate his birthday this week, and the Newnan-Coweta Historical Society, the Newnan Cultural Arts Commission, and the Order of the Tartan are joining forces to celebrate. A series of events will be held next weekend at the Wadsworth Auditorium, the McRitchie-Hollis Museum, the Alamo, and the Newnan Historic Depot. The first event, a concert honoring Burns, will be held Friday, Jan. 29 at 7:30 p.m. at the Wadsworth Auditorium. Tickets for the concert are $20. "Through Heather and Thistle," a story of long love and friendship told through the songs of Scotland and the poems of Robert Burns, will be related. Jamie Laval will provide musical selections with a Scottish theme, with dance accompaniment by Southern Arc Dance Company.
"Coming through the Rye" and "Mairi's Wedding" will be performed by the McGees, and "Highland Cathedral" and "Scotland the Brave" will be performed by the Oak Hill Pipe and Drum Band. Scottish Gael will be performed by Rusty Tate, and "Suo Gan" will be performed by Lalla McGee. "The Parting Glass" will be performed by Matthew Bailey, and "Auld Lang Syne," with lyrics written by Burns, will be performed by all artists along with the audience. After the concert, a special reception "after party" will be held at the McRitchie-Hollis Museum, with hors d'oeuvres and opportunities to mingle with the artists and storytellers. Tickets for this special event are available for an additional $15.
On the following day, Saturday, Jan. 30 at 3:30 p.m., join the fun at a free ceilidh (Scottish folk dance and music) at the Alamo in downtown Newnan, followed by the ticketed Burns Supper and Formal Ceilidh, with haggis, at the Newnan Train Depot. Tickets for this event are $45. Tickets for all event on both days are also available as a combo for $80. Burns was a Scottish poet and lyricist, widely regarded as the national poet of Scotland, and celebrated worldwide. Many Southerners have Scottish ancestry and this event offers everyone a chance to celebrate Scottish heritage and history as well as Newnan's special link to Ayshire as its sister city.
Find out more at Newnanburnsweekend.com, or at the Newnan Burns Weekend Facebook page, or you can order tickets at eventbrite.com or pick up tickets at the McRitchie-Hollis Museum or the Male Academy Museum. Call 770-251-0207 for more information.
January 30
The Kiwanis Club of Peachtree City will hosts its 25th annual Pancake Breakfast from 7 a.m.-1 p.m. at McIntosh High School.
"For a quarter of a century, Pancake Saturday has been the premier 'social event' of the new year, with friends and neighbors socializing while enjoying unlimited fluffy pancakes, zesty sausage, orange juice, milk, coffee, and tea," according to organizers. The proceeds from the Pancake Breakfast support community projects such as D.A.R.E. (Drug Awareness Program for Peachtree City elementary schools), Special Olympics, Key Clubs (high schools), K-Kids (elementary schools), Builder's Club (middle schools), Art & Music Showcase, Fayette County Pregnancy Resource Center, Boy Scouts Troop 181, Georgia Sheriffs Youth Homes, Meals on Wheels, March for Babies, and Southern Crescent Alzheimer's Walk.
The Peachtree City SDA Church, located at 4957 Hwy 34 E in Sharpsburg will host a fun and family-friendly 50's/60's Night tonight at 7 p.m. All ages are invited! Come dressed in era-themed attire, enjoy delicious food, participate in a talent show, and dance to music from these fun decades! If you have any questions or would like to participate in the talent show, email Pastor Nate Elias at pastornateelias@gmail.com.
January 31
Mary Frances Bowley and the entire Wellspring Living organization invite the community to its Southside Launch Party of their fast–selling book, "Make It ZERO — A Movement to Safeguard Every Child," scheduled for today from, 6-8 p.m. at the Bridge Community Center, 225 Willowbend Road in Peachtree City. "Make It ZERO" has already set sales record since its release, being named #1 new release on Amazon in the social services sector. It has already sold out twice on Amazon and reached record sales through Barnes and Noble bookstores.
February
February 1
Want to make a possible life-saving difference in someone's life? Give the "gift of life" at the Senoia Area Blood Drive that will be held at the Senoia United Methodist Church from 1-6 p.m. The Senoia United Methodist Church and the Senoia Optimist Club are co-sponsoring this important blood drive. Donors are needed and are welcomed at the upcoming blood drive for the Senoia area that will be held in the Fellowship Hall of the Senoia United Methodist Church. Members of the Senoia Optimist Club will offer blood donors their "famous" grilled cheese sandwiches along with a number of free coupons from local area businesses.
The Senoia United Methodist Church – site of the blood drive – is in the historic district of Senoia and is located at 229 Bridge Street. It is at the intersection of Seavy and Bridge streets.
February 2
Peachtree City Fire Rescue is inviting participants to come out and experience the next Citizen's Fire Academy beginning today. It is open to members of the entire community who are at least 18 years of age and its main focus is to acquaint citizens with the many services provided by the department. The class allows them to experience a little of what it's like to be a firefighter. The academy will meet on Tuesday and Thursday nights from 6-9 p.m. for five weeks, followed by a graduation program. Students will experience firsthand the skill and training required to disassemble a mangled automobile with powerful extrication tools, see what it's like to enter a zero visibility environment to search for a possible victim while wearing full protective clothing, learn how to pump a fire apparatus and handle a high pressure fire hose, participate in the actual extinguishment of a fire, learn valuable fire safety and lifesaving techniques such as CPR and even ride along on actual emergency calls if they desire. For more information, phone 770-631-2526. Deadline for application is Friday, Jan. 22.
February 3
Attacking Taxes" is the topic today from 1:30-2:30 p.m. at Fayette Senior Services' Fayetteville location (The Life Enrichment Center, 4 Center Drive).Learn all of the new tax laws in anticipation of the big day coming in April. Bob Napoli will show tips such as how to fill out forms properly, how to file electronically, ways to get ready to file, and more. Make this year's tax return much easier.This program is free but pre-registration is required at 770-461-0813 or register@fayss.org (include name, phone number and event title). FSS members and non-members welcome. For more information visit www.fayss.org.
February 4
An educational workshop detailing "Healthcare Costs in Retirement" is today at 6 p.m. at The Village Cafe in Fayetteville.
This event is free and open to the public. Seating is limited and a reservation is required by Jan. 28. Please call 770-719-2935. The event is hosted by the Edward Jones office of Richelle Mathis in Fayetteville.
February 9
Native healing is the subject today from 1-2 p.m. at Fayette Senior Services' Peachtree City location (McIntosh Place, 191 McIntosh Trail). Hear a unique side to native plants and how they were historically significant to the Cherokee people. Native plant expert Tony Harris, a Cherokee Nation citizen, will discuss ethnobotany. This is the scientific study of the traditional knowledge and customs of people covering plants and their medical, religious, and other uses. This program is free but pre-registration is required at 770-461-0813 or register@fayss.org (include name, phone number and event title). FSS members and non-members welcome. For more information visit www.fayss.org.
"Managing Your Diabetes & Blood Screenings" is the topic today from 10-11:30 a.m. at Fayette Senior Services' Fayetteville location (The Life Enrichment Center, 4 Center Drive).Anna Albritton and LaShonda Hulbert with the Diabetes Association will be on site to help everyone better understand the complicated world of diabetes. Learn everything from risk factors for developing this disease to how to prevent and manage it. After, they will be performing routine blood glucose screenings to help with early detection and checkups to help screen and reduce the burden and complications associated with diabetes. This program is free but pre-registration is required at 770-461-0813 or register@fayss.org (include name, phone number and event title). FSS members and non-members welcome. For more information visit www.fayss.org.
The Newnan Centre, in conjunction with the Newnan Coweta Safety Council and the Newnan Coweta Chamber of Commerce, is hosting a free active shooter seminar today from 8:30-11 a.m. The Newnan Centre is at 1515 Lower Fayetteville Road. Experienced presenters and trainers Lt. Mark Cooper and Inv. Denver Atwood of the Newnan Police Department will lead the training. The seminar is open to all businesses and citizens who are interested in learning how to best protect themselves in the event an incident should occur.Admission is free but registration is required. Contact Clare Barnett at 678-673-5486 or clare@newnancentre.com.
February 16
We all enjoy good fresh fruit, but with it many questions come to mind. Will this fruit produce in Georgia? When do I plant it? Where? How do I keep it healthy? Am I in the right climate zone for it to prosper? To help you out with these questions, the local extension service has scheduled two free classes. "Growing Small Fruit at Home" is today from 6-7:30 p.m. in Room 210 of the Fayette County Administrative Complex next door to the Extension Office. Come learn how to grow fruits in your backyard including blueberries, blackberries, strawberries, muscadines, and figs. There will also be a discussion of common insect and disease pests to look out for. Presented by Kim Toal, Agriculture & Natural Resource Agent, Fayette County.
"Native Fruit Trees for your Backyard" is Thursday, Feb. 25, 10 a.m.-noon in the administrative complex's public meeting room. Are you interested in eating fresh fruit picked from your backyard? Consider creating a native fruit tree orchard right at home! Whether you are interested in planting one or a dozen, native fruit trees are an excellent choice for the beginner or experienced gardener looking to have lower maintenance fruit trees. Presented by Heather Kolich, Forsyth County Extension Agent. These programs are free of charge but registration is required for seating and material. RSVP to uge2113@uga.edu or 770-305-5412×7 with the name(s) of those attending and a phone contact. Please indicate which class(es) you will be attending. Don't procrastinate; if there is not adequate attendance, the program(s) are subject to cancellation.
"A 'Humerus' Approach to Knee Replacement" is scheduled today from 2:30-3:30 p.m. at Fayette Senior Services' Peachtree City location (The Gathering Place, 203 McIntosh Trail).
Dr. Davis with First Step Physical Therapy shares some of the best techniques for avoiding knee replacements. Learn about the causes of knee pain and how to avoid injury, treat it, and reduce stress to the joint without reducing activity. With a combination of these, the chances of knee replacement can reduce.
This program is free but pre-registration is required at 770-461-0813 or register@fayss.org (include name, phone number and event title). FSS members and non-members welcome. For more information visit www.fayss.org.
February 18
Tired of the cold? Go back to a summer long ago in River City, Iowa, 1912. Konos Academy presents "Meredith Wilson's The Music Man" Feb. 18-19 at the Charles Wadsworth Auditorium in Newnan at 4:30 and 7:30 p.m. both days. Famous for its acoustics, the Wadsworth is a fully restored Art Deco theater within walking distance of the Newnan square. This production has two great casts playing the lead roles. A supporting cast of over 100 children and teens brings the Turn of the 20th Century to life in this delightful, award-winning musical.
"The Music Man" is directed by Dr. Dana Spears, Joanne Lee, and Kim Pollard. Tickets are available at www.brownpapertickets.com. For less than the price of a movie, you and your
family can enjoy a full Broadway production close to home. Prices range from $7-$13 for reserved seats. Student and group discounts are available with advanced purchase, and matinee discounts are also offered for this family-friendly event.
Previous Konos drama productions include the musicals "Fiddler on the Roof" and "Beauty and the Beast," comedies "Taming of the Shrew" and "Much Ado about Nothing," and dramas "Romeo and Juliet" and "Macbeth" to name a few.
Konos Academy is a home-school hybrid education center in Fayetteville serving over 250 students in the Southern Crescent. As the popularity of homeschooling has increased, Konos Academy has grown dramatically from its founding over 20 years ago. Konos is an accredited program developed by Charles and Carole Thaxton. Konos offers hands-on education from a Christian worldview and a full range of the arts, academics, and sports for homeschoolers.
For more information visit www.konos.org.
February 25
The Peachtree City Police Department is currently taking applications for the next adult Community Emergency Response Team (CERT) class, which begins Feb. 25. Classes will be held each Thursday evening, 6:30 to about 9:00 p.m., for 10 weeks, concluding May 5.
CERT provides hands-on training to help prepare you and your family for a variety of emergencies and disasters. Learn basic disaster response, fire safety, light search & rescue, chainsaw operation, and emergency medical response. The class is free, but preregistration is required. Participants must be at least 18 years old and residents of Georgia.
For more information and applications, visit http://www.cert-peachtreecity.com/news_nextclass.htm.
March
March 4
Promise Place is hosting its annual comedy benefit, "Promise You'll Laugh," today at 7:30 p.m. at The Legacy Theatre in Tyrone. Doors open at 6:45. A professional group from Whole World Improv Theatre in Atlanta will entertain the audience, with 100 percent of the proceeds directly benefitting Promise Place. Improv comedy shows rely heavily on audience suggestions, so each show is as unique as its attendees. Tickets are $30 in advance or $35 at the door. For tickets, visit www.promiseplace.org or call Wendi Bozeman at 770-461-3839 X 112.Every year, Promise Place educates more than 3,000 teens on how to avoid abusive relationships by recognizing danger signs and the different types of abuse, as well as how to help someone they know is being abused. Promise Place is a non-profit agency serving victims of domestic violence and their children in Fayette, Pike, Spalding and Upson counties.
March 5
Lace up your shoes for a great morning of running in Peachtree City's quiet neighborhoods and paths. Oak Grove Elementary's 13th Annual Run for the Gold 5K Run and 1 mile Fun Run today, beginning at 8 a.m. Early registration is $20 for participants with a $80 cap for all families. Phantom runners (those who wish to support Run for the Gold but are unable to run) may purchase a T-shirt for $15. Registration after Feb. 26 is $25. Applications are available at www.oges.org. For more information, contact Oak Grove at 770-631-3260.
March 12
It's the Wadsworth's biggest night of the year today. Newnan's own Courtenay Budd returns as artistic director and host for the 2016 Friends of Wadsworth concert, a continuation of the series that has brought international talent from the classical music world to the Wadsworth Auditorium stage. Begun by the grand hall's namesake Charles Wadsworth, the chamber music programs have brought packed houses for more than two decades. This spring there will be familiar faces in soprano Budd and violinist Chee-Yun. Joining them will be Randall Scarlata, baritone; Nokuthula Ngwenyama, viola; Wendy Sutter, cello; and Laura Ward, piano. Organized under the auspices of the Newnan Cultural Arts Commission since 2007, the concerts originally led by Charles Wadsworth for many years served as benefits to help fund the Newnan municipal auditorium's restoration. In gratitude, the City of Newnan named the hall in his honor. Wadsworth himself says the restored hall has some of the best acoustics he has encountered in his travels. Tickets will be going on sale soon at outlets around Newnan. Watch www.cityofnewnan.org and the Newnan Cultural Arts Commission Facebook page for details.
his travels. Tickets will be going on sale soon at outlets around Newnan. Watch www.cityofnewnan.org and the Newnan Cultural Arts Commission Facebook page for details.