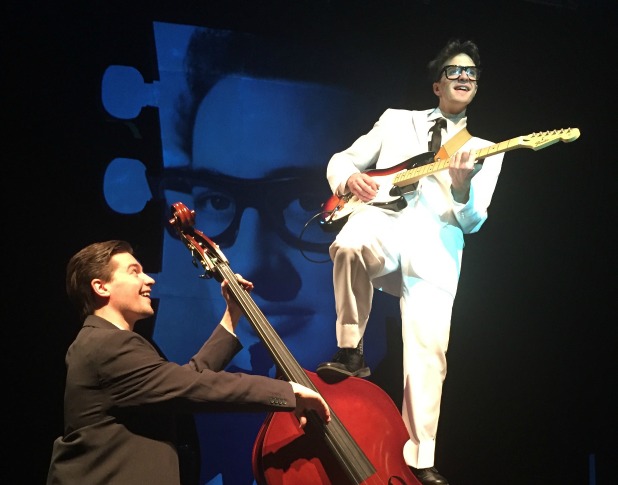 The Legacy Theatre opens "Buddy: the Buddy Holly Story" Friday, Jan. 22, and the hit production will run until Feb. 21.
The musical follows the ups and downs of Holly's budding musical career as he strives to fulfill his potential genius. The heart-warming tale of a small town all-American boy is told with care, detail and humor. "Buddy: The Buddy Holly Story" finally explodes into a celebration of youth and lust for life in a re-creation of his last concert at Clear Lake and The Legacy Theatre's musicians and actors perform Buddy Holly's music with youth, joy and boundless enthusiasm.
The production is directed by Mark Smith, the Legacy's artistic director.
"This show is so much fun," said Smith. "The audience gets to enjoy the story of Buddy Holly but also experience his final concert as if they were right there. Buddy has been a huge hit around the world and we can't wait to bring it to our audiences right here in Fayette County."
"Buddy Holly was an inspiration and influence on so many people," said executive producer Bethany Smith, "from the Beatles and Bob Dylan to Eric Clapton. It's so much fun to bring his music to the stage and I know our audiences are going to have a great time."
Performances are Fridays and Saturdays at 8 p.m. as well as Saturdays and Sundays at 3 p.m. Tickets are $25-45 and can be purchased at www.thelegacytheatre.org or by calling the box office at 404-895-1473. The theatre is at 1175 Senoia Road in Tyrone.