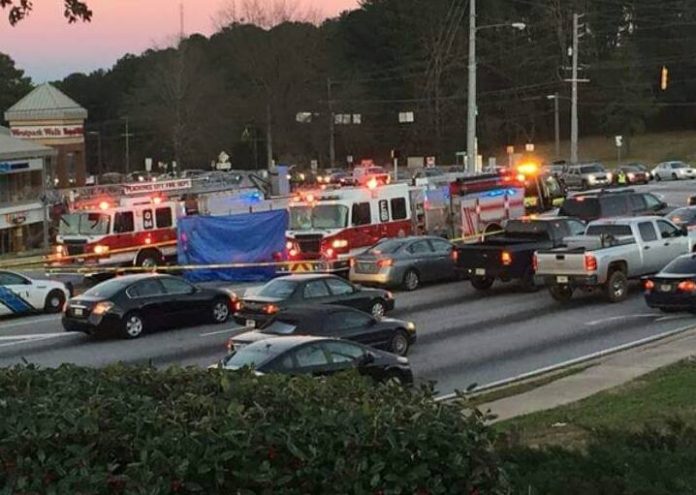 The crowed rush hour intersection of Ga. highways 74 and 54 in Peachtree City was the scene Wednesday afternoon of a suicide by a man during a traffic stop.
Peachtree City Police on Thursday afternoon said the deceased man was 31-year-old Fayetteville resident Joshua Lovett.
Department spokesman Mark Brown said an officer conducted a traffic stop at the intersection at approximately 5:20 p.m. as a result of a violation by the driver.
The vehicle was situated on Hwy. 74 immediately north of the intersection.
"During the traffic stop, the driver, who was still seated in his vehicle, suddenly produced a handgun and intentionally shot himself. This self-inflicted gunshot resulted in the death of the driver at the scene," Brown said.
Brown said an investigation is continuing by the department's Criminal Investigation Division.