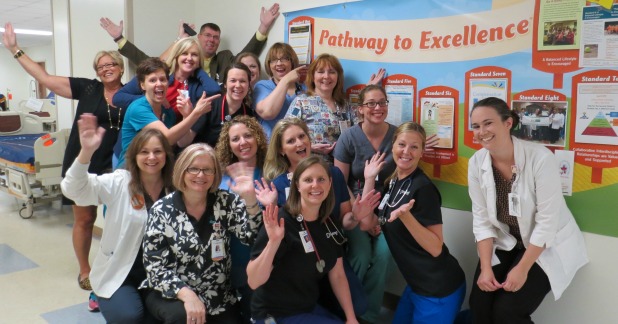 Piedmont Fayette Hospital has been awarded the Pathway to Excellence designation by the American Nursing Credentialing Center. It is the first hospital in Georgia and one of just 137 hospitals in the world to earn this designation.
The designation, which recognizes healthcare organizations that have created positive work environments where nurses can flourish, deems Piedmont Fayette and other Pathway to Excellence facilities some of the best places to work for nurses, with high nurse satisfaction and retention.
"Our nurses and employees are at the heart of our organization," Judy Long, chief nursing officer at Piedmont Fayette, said. "They take care of our patients all hours of the day, every day of the year. We are proud to provide a positive work environment in which their contributions are valued and supported."
To earn the Pathway to Excellence designation, Piedmont Fayette successfully underwent a thorough review process that documents foundational quality initiatives in creating a positive work environment as defined by nurses and supported by research. Nurses in the organization verify the presence of the criteria in the organization through participation in a completely confidential online survey.
"It took a lot of work and staff commitment to make this happen," Long said. "While the Pathway to Excellence is, by definition, a designation for nursing, it is clear that the standards apply to every person in this hospital and I applaud our team for making Piedmont Fayette one of the best places to work."
For more information about nursing careers at Piedmont Fayette Hospital, visit piedmont.org/careers.