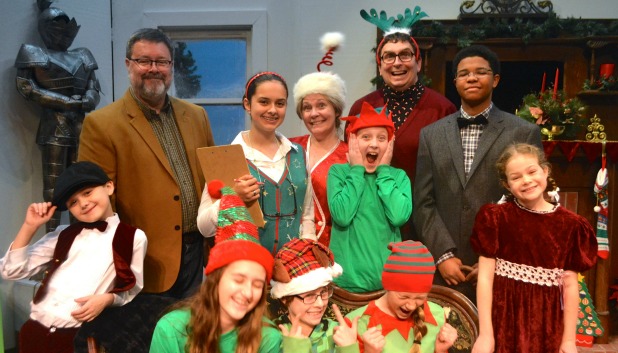 The classic poem "Twas the Night Before Christmas" by Clement Clark Moore is transformed into a play this holiday season by Southside Theatre Guild and will run Dec. 10-13 and 17-20.
Come and see performers from Fayette, Coweta, Douglas and Clayton counties fill the stage with this joyful tribute to the holidays.
In the spirit of the season, STG is collecting toy donations for those in need so this year no little mouse will feel Santa has passed his or her house by. Every toy donated will be collected by Bridging the Gap of Newnan and distributed during the Christmas in Coweta Campaign. Bridging the Gap Community Outreach has been meeting the needs of Coweta families and individuals since 2009 without condition to those willing to see change in their personal circumstances. Last year they provided more than 1,400 children with Christmas gifts.
"Twas the Night Before Christmas" has a running time of approximately 75-80 minutes. For more information, visit www.Stgplays.com or phone 770-969-0956.