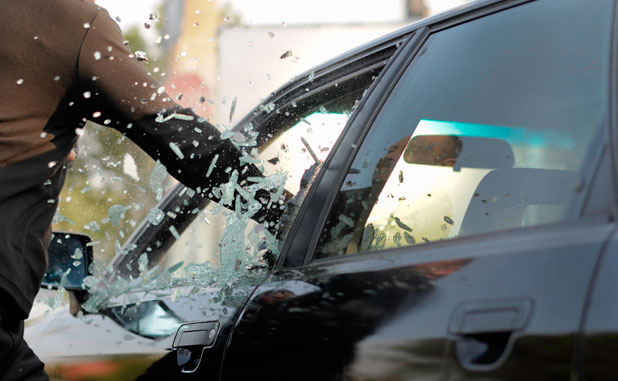 Vehicle owners around Fayette County reported nine incidents of entering auto during Oct. 20-25. In nearly all the incidents, the vehicles were locked at the time of the break-ins, which is usually not the case.
There were six entering auto incidents at McCurry Park on McDonough Road in Fayetteville during the past week. In all cases the vehicles were locked.
One break-in occurred during the early evening hours on Oct. 19 near the walking trail where a vehicle's passenger window was broken and a purse and other items stolen. The vehicle had been unattended for less than 30 minutes, said Sheriff Barry Babb.
Four entering autos occurred at the park on Oct. 21 between approximately 4-9:30 p.m. One of the vehicles was parked near the soccer fields while another was parked near the walking trail.
A passenger window was shattered in three of the incidents. Items stolen included cosmetics, computers and other electronics, Babb said.
A sixth entering auto at McCurry Park occurred on Oct. 25 near the football field between noon and 4 p.m. The break-in of a locked vehicle involved a shattered front window and the theft of a wallet that was not in plain view, Babb said.
An Oct. 23 entering auto incident occurred at the Kenwood Landing Mobile Home Park on Milam Road at approximately 7:30 a.m. Babb said the resident left her vehicle unlocked while warming the engine and returned to the car to find her purse stolen from the unlocked vehicle.
An Oct. 24 entering auto incident occurred on Poplar Way off Ga. Highway 314. Babb said the break-in occurred between midnight and 10 a.m. when a GPS unit was stolen from an unlocked vehicle.
Peachtree City also had an entering auto report on Oct. 21 on Aberdeen Drive. The officer at the scene was told that, approximately three weeks prior, the lock to the vehicle's door had been damaged and the vehicle entered. It was not known if anything was taken from the vehicle, according to reports.