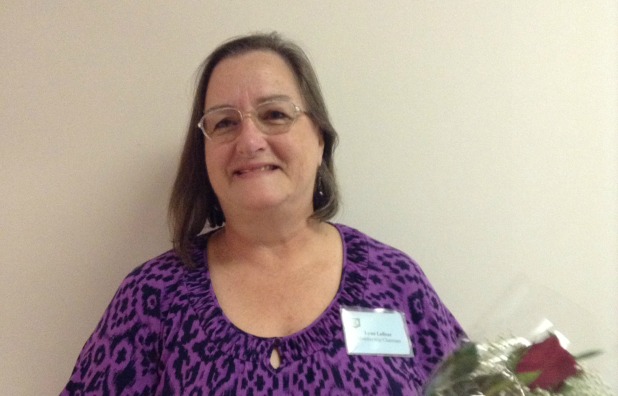 The New Neighbors League Club named Lynn LaFleur, a Massachusetts native who lives in Newnan, its New Neighbor of the Month for October.
The NNLC is an active community organization that seeks to involve new neighbors in community activities and leadership roles. LaFleur is a retired from the U.S. Postal Service and moved to Georgia to be near her son and grandchildren in Peachtree City.
An active member of the New Neighbors League Club since October 2013, she has served as Treasurer and Luncheon Chair. Currently, she is the Membership Chair.
NNLC's purpose is to bring newcomers to the area together so that they may meet and become friends while adjusting to new surroundings. NNLC is a not-for-profit social organization that has a wide variety of special interest groups. Anyone who lives in the Fayette-Coweta County area and would like more information about NNLC, contact Club Director Carol Jensen-Linton at 770-486-9116 or visit www.newneighborsptc.com.