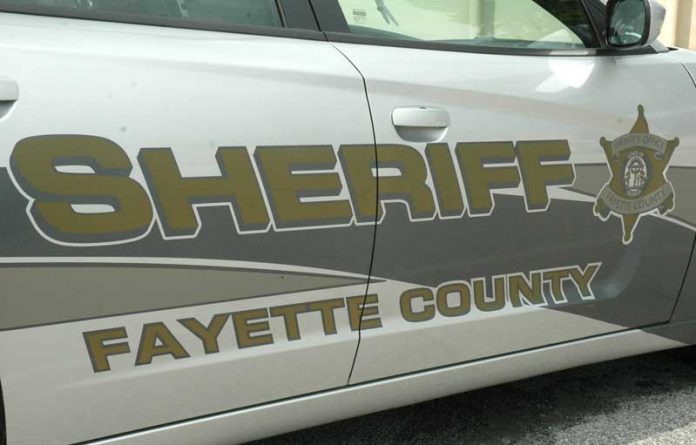 Unincorporated Fayette County experienced four burglaries during the past week ending Oct. 17 while Fayetteville had three entering auto incidents during the same time frame.
An Oct. 13 burglary on Ga. Highway 92 North resulted in the theft of two televisions, a laptop computer, a Playstation 3, DVDs, jewelry and cash, said Sheriff Barry Babb.
Babb said forced entry was made through a window in the home.
An Oct. 16 incident on Currency Court was found by the resident upon returning home, Babb said, noting that small pry marks were found on the frame of the back door.
Electronics and other items were left in place after the home was rummaged. The only thing stolen was cash, Babb said.
An Oct. 17 burglary on Littlefield Court in southeast Fayette resulted in the theft of cash, jewelry and watches, said Babb.
Babb said burglars got in through a window in the rear of the house.
Another Oct. 17 burglary on Harvest Lane, also in southeast Fayette, showed entry apparently made through an open bathroom window.
Babb said rings, necklaces and two large jugs of coins were stolen.
There were three entering auto incidents reported in Fayetteville during the past week.
Fayetteville Police Department spokesman Mike Whitlow said one of those occurred on Oct. 17 at a residence off New Hope Road.
Whitlow said the locked vehicle was entered after the front passenger window was smashed in. A purse containing cash and personal information was stolen, he said.
Whitlow noted that two unknown males had been seen running through the neighborhood.
Another entering auto occurred on Oct. 17 at the Fayette Pavilion. In this case the vehicle was locked and there was damage to the driver's door. Whitlow said this incident was an attempt to enter the auto and there was no apparent theft from the vehicle.
A third incident occurred on Oct. 16 at a residence on Otter Circle. In this case the vehicle was unlocked, though the owner said the gun that was stolen could have taken from this residence or from one of the other locations outside the county where he had recently traveled, Whitlow said.