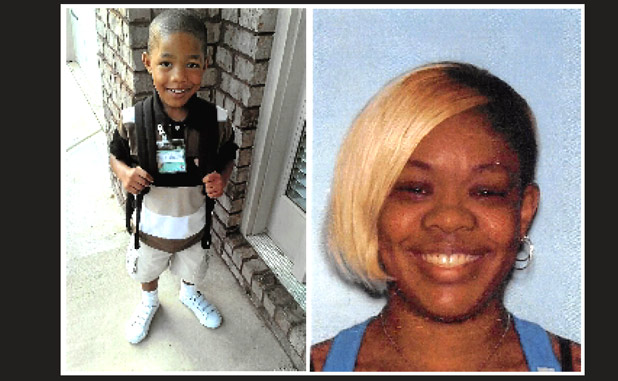 Update – Oct. 20, 9 a.m.: The child was found safe and the mother was arrested in Gwinnett County at 11 p.m. on Oct.19.
Original story: Newnan police investigators are looking for a woman who abducted her non-custodial 5-year-old child and is either remaining in Georgia or may be in route to Florida.
Victoria Chancy, 31, has warrants issued for kidnapping and interference with custody, according to Newnan Police. She is described at a black female with black hair and brown eyes, 5' 02' in height and weighing 170 pounds.
Chancy on Oct. 17 arrived at a Newnan residence and presented a fraudulent court order that was not signed by a judge, Newnan Police said.
Chancy took possession of the child, 5-year-old Kenneth Whetstone, and may be remaining in Georgia or traveling to Pompano Beach, Fla., investigators said.
Chancy was last seen driving a silver 2003 Volkswagon Jetta, tag number PWV1661.
Anyone with information is asked to contact Sgt. Jim Beneke with the Newnan Police Dept. at 770-254-2355.