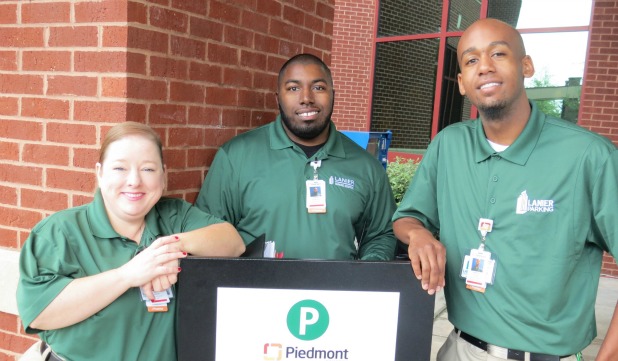 A new service at Piedmont Fayette Hospital is expected to provide extra convenience for patients and visitors.
Recently the hospital began offering valet parking weekdays from 8 a.m. to 5 p.m. at the west entrance and 9 a.m. to 7 p.m. at the east entrance. The cost is $5.
"Our goal is to make things a little easier on our patients and offer the best experience possible," said Piedmont Fayette CEO Michael Burnett. "Adding valet services is the right thing to do as it gives our patients and visitors one less thing to worry about when they come to Piedmont Fayette."
In addition, Piedmont Fayette offers a complimentary golf cart shuttle weekdays from 8 a.m. to 4 p.m. for those who wish to self-park. Patients and visitors can phone 770-719-6726 to make arrangements.
For more information, visit piedmont.org.