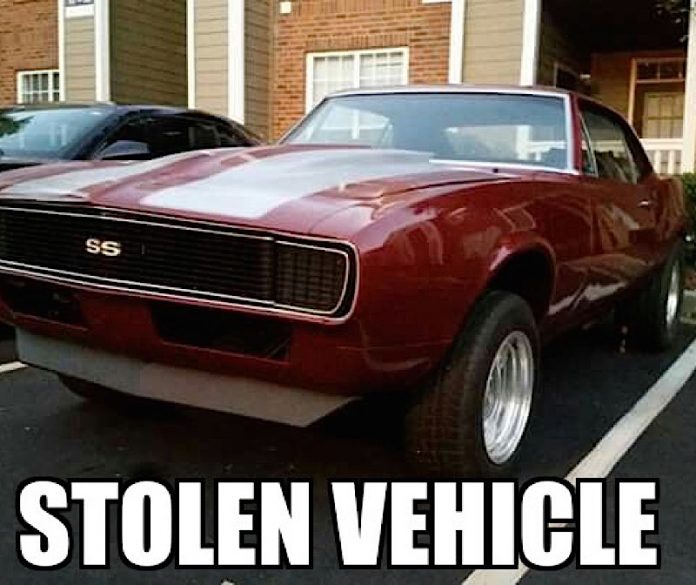 Peachtree City police officers are asking for the assistance of citizens in the Oct. 12 theft of a 1967 Chevrolet Camaro stolen from a residence off Georgian Park.
Department spokesman Mark Brown said the theft of the 1967 Camaro at a residence on Barberry Lane occurred on Oct. 12 between 11:30 a.m. and 12 p.m.
Brown said the red and white 1967 Chevy Camaro (Ga. tag: QAW-4117) was taken by a skinny black male, last seen wearing a gray t-shirt and light colored blue jeans.
Other vehicles thought to be potentially used by the suspect were described as four-door cars and silver or cream in color.
Anyone with information on this theft is asked to call 770-487-8866 or use the anonymous tip-soft line.