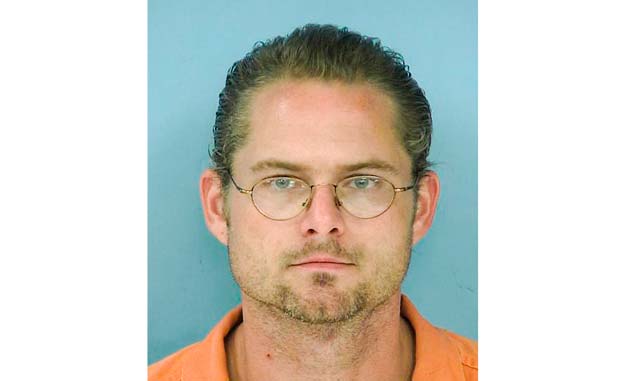 An Alpharetta man has been charged with the aggravated assault and false imprisonment of his father at the father's place of business in Fayetteville.
Robert L. Bennett, 33, of Alpharetta, was charged with aggravated assault, false imprisonment and battery-family violence, according to Fayette County Jail records.
The incident involving Bennett and his father occurred during Sept. 13-14 at the father's place of employment on Kenwood Road, according to an incident report from the Fayette County Sheriff's Office.
The report said the father was talking with his son when the son asked him to sit in a chair in the middle of the room and subsequently asked for the father's cell phone. The son took the phone to another location in the building and returned to sit in front of the father.
Investigators were told that Bennett pulled a .32-caliber handgun and began pointing the gun at his father and waving it in the air. The father told his son he was leaving but was told by his son that he "was not going anywhere."
"(The father) stated that after 30 minutes had gone by, he finally stood up and told his son that he had done nothing to his son to deserve to get shot and walked out of the shop," the report said.
The father then walked out of the shop and was followed by his son who began to hit him. Bennett began to hit his father harder as he approached his vehicle. Once inside the vehicle, the father said his son attempted to pull him out of the vehicle but lost his grip and fell to the ground, the report said.
The report said the father then left the scene out of fear that he would be shot.
The father subsequently notified his employer of the incident. Contacted by investigators, the employer said he called Bennett to try and calm him down.
"(The employer) stated that he asked Bennett to calm down, and that Bennett would reply with 'I'm going to bust his f—ing head wide open,'" according to the incident report.
The employer told deputies he succeeded in getting Bennett calmed down.
Robert Bennett was subsequently arrested and transported to the Fayette County Jail.