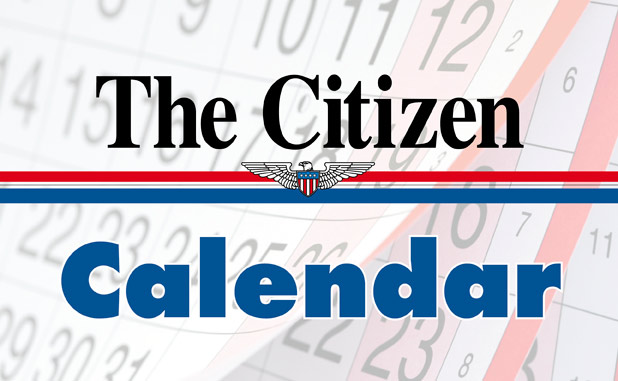 September
September 16
A Company of Friends Theatrical Productions will hold open auditions today for the Halloween musical "The Little Witch of Wichita." It is billed as a "colorful show that is perfect for the season without being scary at all." All ages are needed to bring this show to life. Ages 10-13 should arrive to auditions at 5 p.m., with ages 13-17 at 6:30 p.m. and ages 18 and up at 8 p.m. Auditions will consist of a simple dance combination, taught song from the show and cold reading from the script. If needed, callbacks will be Thursday, Sept. 17, 6-8 p.m. by invitation only.
Auditions and production will be held at the Fayetteville Train Depot at 250 Lanier Ave. E. in downtown Fayetteville. Performances are scheduled for Oct. 29-Nov. 1 with Halloween Day performances being matinees.
The 2015 PROBE College Fair Tour, which brings representatives from colleges and universities to local sites throughout Georgia, will be at Sandy Creek High School today from 6:30-8:30 p.m. The tour is a yearly tradition offering nine weeks of fairs where Georgia high school students can connect with colleges and universities from across the nation. For many, the fair may be their first and best way to get information about prospective colleges. At the same time, it gives universities the chance to recruit new students.To see a full list of participating schools and tour locations visit www.gaprobe.org or the look on the event tab at www.facebook.com/GeorgiaProbe.
September 17
Pyke & Associates, P.C., Attorneys at Law will be conducting free seminars on the basics of estate planning. These seminars will be held at the Hilton Garden Inn in Peachtree City today and Sept. 22 from noon to 2 p.m. and 7 p.m.-9 p.m. both days. A catered meal will be served 30 minutes before the seminars. Contact: 770-507-2500 ext.2 or www.cpyke.com.
September 18
The Friends of the The Fayette County Public Library are holding a book sale today for members from 3:30 p.m. to 6 p.m., bring membership card. The sale is open to the general public Sept. 19, from 9 a.m. to 4 p.m. Books available from 50 cents to $5 for current books on the top 10 list.
Fayetteville Main Street, along with the Fayette County Development Authority, presents its third Lunch on the Lawn program today. Lunch on the Lawn provides an opportunity for local employees and residents to get outside on their lunch break and enjoy the beautiful weather and music on the historic Fayetteville courthouse lawn. It takes place from 11:30 a.m. until 1:30 p.m. and everyone is welcome to participate. Dickey's Barbecue of Fayetteville will provide bag lunches for $6 or you can bring your own lunch. Also, the MOM's Club of Fayetteville will sell homemade desserts to continue its fundraising efforts. Live music entertainment will be provided by The Rockaway Band. This Friday marks the final Lunch on the Lawn event to be held this year, and it is sponsored by the Fayette County Development Authority. For information on other planned events in downtown Fayetteville, visit www.fayetteville-ga.gov.
Inman Farm Heritage Days starts today and runs through Sunday. Admission is free to both visitors and those who display antique farm equipment. It is best known for its large display of antique tractors, but there is much more to see. This year's Heritage Days marks a new milestone as it's the first to attract a major national collector's group.
Inman Farm Heritage Days, along with the Pike County Old Tractor and Equipment Club will host the southeast gathering of the Early Days Gas Engine and Tractor Association. For more information, visit mintersfarm.com, see Inman Farm Heritage Days on Facebook or call 770-461-2840.
The Legacy Theatre in Tyrone is opening its landmark 10th season tonight with the gripping play "Freud's Last Session." Hailed as "a juicy, intellectual debate between two great minds," by the New York Post, "Freud's Last Session" transports audiences to the London study of famous psychoanalyst and atheist Sigmund Freud weeks before his death. Freud has invited Christian author C.S. Lewis to his home and what follows is an exciting clash about love, God and the meaning of life.
"Freud's Last Session" runs until Oct. 4. Performances are Fridays and Saturdays at 8 p.m. as well as Saturdays and Sundays at 3 p.m. Talkbacks will also follow select performances. Tickets are on sale now through the box office at 404-895-1473 and at www.thelegacytheatre.org. Season Tickets are available for $125 and single tickets start at $30. Group rates are also available
The Konos Condors Cross Country Team will host a Team Trivia Tournament at Providence United Methodist Church in Fayetteville at 7 p.m. Fayette County residents are encouraged to form their teams early and get registered. The evening will consist of eight categories, with 10 questions for each category. There are eight members per team, $10 per individual or $80 per team. All proceeds benefit the Konos Condors Cross Country Team. Please contact Sloan Segala for more information & to register, 770-472-3870 or happytap@outlook.com
September 19
Peachtree City's 38th Annual Shakerag Arts & Crafts Festival is today from 10 a.m. to 6 p.m., and tomorrow from noon to 5 p.m. The event is at Shakerag Knoll, located at 191 McIntosh Trail, Peachtree City, GA 30269. This popular festival features over 100 arts, crafts, and food vendors, entertainers, and a variety of activities for children. Admission and parking are free, and the festival will go on rain or shine.
The Centre for Performing & Visual Arts, 1523 Lower Fayetteville Road in Newnan, hosts "7 Bridges: The Ultimate Eagles Experience" Saturday, Sept. 19, at 7 p.m. The program is a tribute to the music of the Eagles. Using no backing tracks or harmonizers, 7 Bridges faithfully re-creates the experience of an Eagles concert from the band's most prolific period. Every show features one brilliant hit single after another with some mighty Don Henley and Joe Walsh surprises sprinkled into the mix. Cost is $12-15. Call 770-254-2787 or visit www.thecentreonline.net.
The second annual Gospel Under the Stars Festival is today at 4 p.m. at 1565 Hwy. 92 N. in Fayetteville, hosted by Mount Olive Baptist Church. This tri-county, community-wide "outdoor" festival will include gospel music performances, tag-team preaching, youth Olympic-style games, bouncers, food, and vendors. The purpose of the festival is giving back to our communities and bringing families together. For ticket purchase information, vendor information and festival details call 770-892-7508 or 770-256-4656. The church website is www.mobcfayettevillega.com and the church's Facebook page is at facebook.com/mobcfayettevillega.
The Fayette Daybreak Rotary will present its seventh annual charity dog walk/run today at Shamrock Park in Tyrone. Single walk/run pre-registration is $25 and a family of four runners is $75. For participant, vendor or sponsor information, visit www.fayettedaybreak.org or phone 770-595-0691.
September 20
Eddy Crumbley will sign copies of his book, "A Six-Pack for Success" at 1 p.m. at The Peachtree City Library. The book describes pitfalls to avoid if one wants to be successful in life. Eddy's background in rural Georgia, nurtured at West Georgia College led to awards in sales for household names Schering Plough and Johnson & Johnson.
September 21
All of the Fayette County high school marching bands will put their talents on display at the annual Marching Band Exhibition taking place at Starrs Mill High School starting at 6 p.m. (rain date Tuesday, September 22). Come out and watch each marching band perform their 2015 season program. Tickets will be sold at the gate and admission is $5; admission is free for all middle school band members wearing their band shirt. Along with the performances from the high school, the 8th grade band members from all the middle schools will also perform. Concessions will be available for purchase. Bring the whole family to enjoy our talented musicians. Proceeds from the event will go to the SMHS bands.
September 26
The big cities may have Comic Con and Dragon Con, but Peachtree City Library's Story Con is scheduled for today. The Southern Crescent Storytellers and the Peachtree City Library will present an afternoon of costumes, Southern stories, fairy tales, folk tales, fables, youth storytelling, music, and classes for all ages. Registration will be held 11:30-11:50 a.m. in the Library's front lobby, and activities will take place from noon to 3 p.m. Wear your favorite story character costume and participate in the costume parade and contest at 3 p.m. Admission is free, open to all regardless of residency, and refreshments will be served.The Friends of The Peachtree City Library, Inc. is a volunteer organization and a nonprofit corporation whose mission is to promote community support for the Peachtree City Library and its programs. For further information about Southern Crescent Storytellers and events at the Peachtree City Library, visit www.southernorderofstorytellers.org and www.PeachtreeCityLibraryFriends.org.
September 28
The South Metro Rose Society will meet at 6:30 p.m. at the Heritage Bank, 440 N. Jeff Davis Drive in Fayetteville. All rose growers from novice to expert are invited to attend free of charge. This month's program features SMRS member Betsy van der Hoek speaking on rose hybridizing. She is a member of the Rose Hybridizers Association and her program will describe how new rose varieties are created using simple techniques that any rose enthusiast can easily understand and may want to try in their own garden.As usual, master and consulting rosarians will be available to answer questions on any rose topic. For more meeting information, phone 770-631-3885.
The 19th Annual Celebrity Charity Golf Tournament, hosted by the National Football League Former Players Association's Atlanta Chapter, is scheduled for today at Canongate 1 Golf Club, 924 Shaw Road in Sharpsburg. The tournament will be a one-day 18-hole event with five-player teams, each of which includes one celebrity.It is a scramble best-ball format with each team being captained by a former or active professional athlete.For more information contact Lee Thompson at 770-722-0413.
October
October 3
The Peachtree Wind Ensemble will be presenting a "Concert on the Lawn" at 6 p.m. next to Partner's Pizza at the Aberdeen Village Center in Peachtree City. Admission is free. The music will include a variety of marches, show tunes, pop-style tunes, and other familiar pieces. The Peachtree Wind Ensemble is a non-profit community band with members from the surrounding areas. See www.peachtreewindensemble.org for additional information.
October 14
Students from throughout Fayette County will be joining thousands of other youth on athletic fields all across the nation today to share their Christian faith with fellow students during the ninth annual national Fields of Faith event. The Fayette event will be at McIntosh High School. This will be the fifth Fields of Faith event for Fayette County. Last year, approximately 250 students and supporters attended at McIntosh High School Gymnasium. More information about Fields of Faith is available at FieldsofFaith.com. To learn more about the Oct. 14 event at McIntosh High School, contact Mark Anderson, 770-883-1386 or manderson@fca.org.