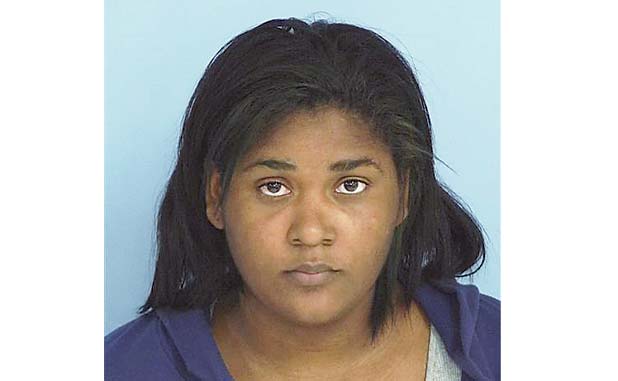 A Fayetteville woman involved in an Aug. 28 incident in north Fayette County where a woman solicited for prostitution assaulted a customer at his home and stole his vehicle has been arrested on prostitution charges.
Toi-Chantal N. Williams, 24, of Lakemont Drive in Fayetteville, was charged on Sept. 1 with prostitution and theft by deception, according to Fayette County Jail records.
The charge stemmed from an Aug. 28 incident that resulted in 66-year-old James Hicks being charged with pandering and obstruction.
The incident at his home off Ga. Highway 314 that included the woman he solicited for prostitution striking him, stealing his vehicle and wrecking it a short distance from the residence, according to Sheriff Barry Babb.
Contacted about the incident, Babb said Hicks and the woman met in Fulton County where she left her vehicle and drove to Hicks' home. It is not known how the two met, Babb added.
Hicks paid the woman a sum of money, though for an unknown reason, she decided not to go through with what had been arranged, said Babb.
Hicks and the woman got into a minor struggle during which time she struck Hicks on the side of the head causing a small laceration, Babb said.
The woman then took the keys to Hicks' pick-up truck and left the residence, only to crash the vehicle in a ditch a short distance away, said Babb.
Babb said deputies responded to the residence on a stolen vehicle call, only to have Hicks subsequently tell the truth about what had occurred.
Hicks was charged with pandering and obstruction, according to Fayette County jail records.
A warrant was issued for Williams and she was subsequently arrested.