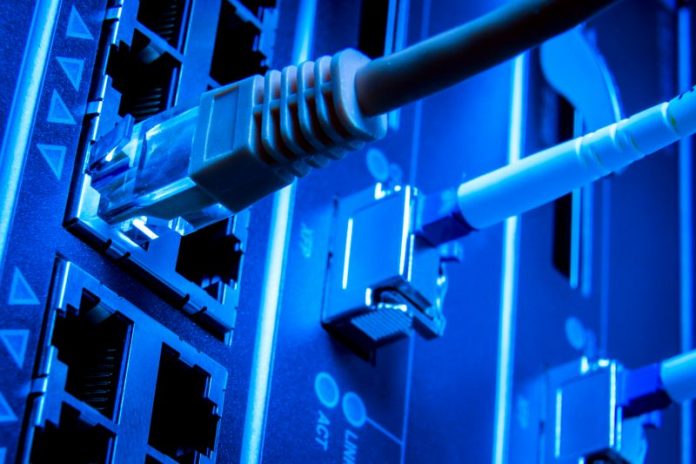 A Sept. 8 proposal to the Peachtree City Council that could bring city-owned broadband service to the city will be discussed at the Sept. 17 council meeting. If approved, the service would only be available to city facilities and large commercial and industrial broadband users.
If eventually approved by the City Council, Peachtree City's entre into broadband would require a multi-step process that would result in 22.54 miles of underground fiber cable that would serve city-owned facilities and the city's high-end industrial and commercial businesses already using large quantities of broadband. A survey of likely large customers indicated that having the city operated the system would be economically feasible.
Fayette County Development Authority Business Retention and Expansion Manager Emily Poole at the meeting said a high-speed data network would be a benefit for existing industry and would help attract additional industry to the city.
As for city-owned facilities, the bill from NuLink last year was $50,000 and is increasing to $70,000, staff said.
Providing the needed infrastructure would require a municipal bond-funded expense of $3.23 million, according to Community Broadband LLC owner Allen Davis.
Davis said the city would see a positive cash flow in the second year of operation.
Residential customers wanting to take advantage of high-speed Internet services will be in for a wait, a likely a very long wait. Running fiber optics to residential and smaller business customers would have to come by way of other vendors such as NuLink once the city installs the infrastructure "backbone," staff said.
Finance Director Paul Salvatore said a growing concern with fiber is that it carries no franchise fee requirement since the Federal Communication Commission maintains that broadband is an information service.
"So cable franchise fees will decrease over time as fiber increases," Salvatore said. "We need to do something before the (current) $400,000 in (franchise fees) disappears."
Council during the discussion was told that the initial projected 3.5 percent interest rate on the bond would likely be closer to 2 percent.
Today's download speeds hit the 25-50 Mbps range today, whereas fiber optic attains speeds of 1 Gbps or higher, city staff said.
With municipal-owned broadband, the city would own the right-of-way for fiber installation and would call the shots on infrastructure rather than relying on a for-profit vendor.
"This is a big decision," said interim City Manager Jon Rorie. "So is the juice worth the squeeze going forward?"
Councilman Eric Imker during the discussion said he would like to see a breakdown on income, expenses and amortization covering years 1-20 at the next meeting.
Imker at the end of the presentation said he would like to hear from the public at the Sept. 17 meeting and consider the proposal in October. The council by consensus agreed with the suggestion.