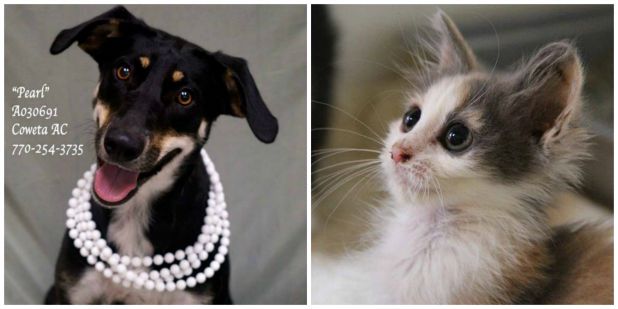 Pearl is a medium shepherd mix, a well-mannered Southern belle who has been been called a doll. She is here because her family never came for her. ID #A030691. Kennel #B-4. This pet is eligible for one 20 percent discount training session with Bark Busters Atlanta South if adopted in service area.
Tinkerbelle is a living puffball. The baby kitten and her brother have been at Animal Control since May. ID #A030242. Kennel #C-15.
Current approximate numbers of adoptable homeless pets at Coweta County Animal Control: 144 dogs and puppies; 123 cats and kittens.
For more information, visit www.nchsrescue.org.