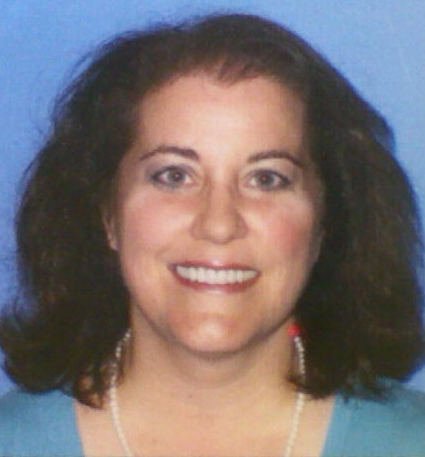 A salmon and mashed potato casserole created by Kedron Elementary teacher and amateur cook Julie Murphy is the only recipe submitted by a nonprofessional chef to make it through to the finals in the second annual 'No Power? No Problem!' recipe contest sponsored by Georgia Emergency Management Agency/Homeland Security.
Murphy's recipe was in direct competition with those submitted by professional chefs, making her advancement to the finals even more impressive. In September, which is National Preparedness Month, her dish will square off against six well-known Georgia chefs in the final phase of the competition.
The contest, part of the Ready Georgia campaign, focuses on recipes that can be made during power outages. The ingredients must be nonperishable, and prepared using manual tools and alternative heating sources.
In creating her recipe, Murphy decided that comfort food is what she would want to serve to her family if they were without power for several days.
"I started with a mashed potato base, the ultimate comfort food," she said. "I wanted a protein, so I added the salmon, and then some dill to go with the salmon. The recipe just evolved as I thought about what foods would taste good together."
She cooked her recipe in an iron skillet on a charcoal grill to comply with the alternative heating source requirements of the competition.
Murphy, who has been cooking since she was in fourth grade, says she is not a big contest competitor, but this one caught her eye because of the importance of being prepared for an emergency situation.
"I remember when my children were little, I was standing in front of my pantry thinking that I couldn't get very many good meals out of what was in there if for some reason I couldn't get to a grocery story to supplement what I had. It was then that I decided to be a little more deliberate in my planning and food storage," she said.
The contest also caught her attention from a teaching perspective. Murphy wants her students to have an understanding of where food comes from, and how to prepare and properly store it, so they grow vegetables in a small organic garden at Kedron Elementary. The students have learned how to preserve cabbage through fermentation, and have made pizza box solar ovens to use as an alternative cooking source. This year Murphy plans to show them how to dehydrate foods.
"It is amazing how much more appreciative students become of the food they eat when they experience the work involved in growing and preparing each meal," she said.
No matter the final outcome of the competition, Murphy says she already feels like a winner, and is honored knowing that her recipe was judged against those of professional chefs.
"I'm excited to help raise awareness of the importance of emergency preparedness, and if my recipe can bring comfort to someone in a time of crisis, then that's the best part of this whole experience."
Murphy's recipe will be featured on the Ready Georgia website once the competition is completed.