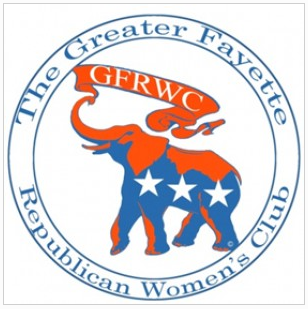 The Greater Fayette Republican Women's Club will meet for lunch Thursday, Aug. 13, at 11:30 a.m. at Crosstown Grill, 620 Crosstown Road in Peachtree City (in the Braelinn shopping center).
The group will welcome guest speaker Willard Womack, who served in the U.S. Army for five years and completed a tour in Vietnam in 1963 as a reconnaissance pilot. Following his service, he was a pilot with Trans World Airlines for 33 years, 30 of those as captain, based in St. Louis.
Since moving to Peachtree City with wife Jan seven years ago, Womack has been active with the Dixie Wing of the Commemorative Air Force and is a past Volunteer of the Year. An aviation history buff, he promises a lively PowerPoint presentation on "Lady Birds – the Important Contribution of Women during WWII in Aviation" which will discuss the multitude of ways women significantly contributed to the war effort as pilots, mechanics and support personnel.
Lunch will be menu prices. Everyone is invited to attend and enjoy the program. To make a reservation or for additional information, contact Alberta Lucas (lu210w@mindspring.com/770-719-0879) or Debby Dickinson (ptcdebby@bellsouth.net/404-376-4132).