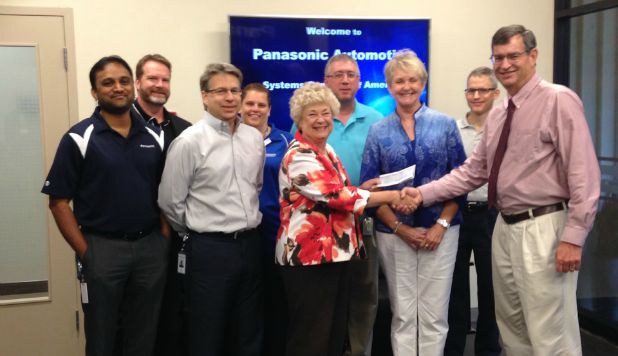 Recently Panasonic Automotive in Peachtree City presented a $1,000 check to Coweta Ferst Foundation for Childhood Literacy.

This is the third year in a row that Panasonic has supported the Ferst foundation with a total amount of $6,000.
From left are Krishna Sunkara, Stephen Childs, Tom Gebhardt, Melanie Rutledge, Linda Brass, Dustin Maddox, Janie Lore, Paul Schultz and Ken Finlon.
Linda Brass and Janie Lore are board members of the Ferst Foundation. All others are Panasonic employees. Tom Gebhardt is the president of Panasonic Automotive Systems Company of America.