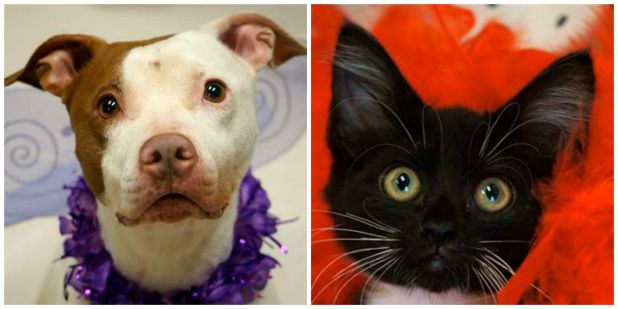 Georgia is a three-year-old spayed female terrier mix. She is heartworm but it is treatable. Her ID #is A029969. Kennel #A2. This pet is eligible for one 20-percent discount training session with Bark Busters Atlanta South, if adopted in service area.
Baby is a black & white domestic medium-hair kitten, with white whiskers and matching eyebrows. Her littermate was adopted so now she is waiting for her turn. She has already been vaccinated and will soon be ready for her 'furever' home. Her ID #is A030449. Kennel #C39.
Call or visit Coweta County Animal Control at 770-254-3735 to adopt these Pets of the Week or others. The location is 91 Selt Road in Newnan. Hours are 10 a.m.-4:30 p.m. Monday through Saturday.
Available animals are also listed at www.PetHarbor.com.
Right now there are nearly 250 adoptable homeless pets at Coweta County Animal Control.