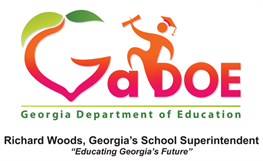 CTB/McGraw-Hill will provide $4.5 million in services at no cost to the Georgia Department of Education, following content errors and disruptions during 2015 Georgia Milestones testing, state school superintendent Richard Woods announced this week. Those services include safeguards to ensure future administrations of the test take place with no similar issues.
That funding includes $2.64 million to create and implement end-of-course assessments serving the new traditional/discrete math course options – meaning those tests will be developed at no expense to Georgia taxpayers. CTB/McGraw-Hill will also provide:
· Up to $120,000 for an in-state program manager to serve as a point of contact for the GaDOE for one year, helping to coordinate, organize and prioritize tasks requiring GaDOE review and input.
· Up to $60,000 toward an independent analysis of the problems that took place in 2015.
· Over $1.6 million in additional services.
After a recent meeting between CTB/McGraw-Hill President Ellen Haley and Woods, CTB/McGraw-Hill agreed to provide the services listed above as recompense for the errors and disruptions that took place during the 2015 test administration.
"Holding CTB/McGraw-Hill accountable for these issues was nonnegotiable for us," Woods said. "The problems were not widespread, but for the students who were affected, that does not matter. It was essential that we ensure this never happens again. The vendor has worked with us to make sure those safeguards are in place, and to ensure Georgia is compensated for the services that were not rendered effectively. Fortunately, in this circumstance, that means we're able to eliminate some expenses for the taxpayer."
As part of Woods' larger focus on testing, he has started the planning process of working with nonprofits to conduct an audit of state and local testing.
During the 2015 administration of the Georgia Milestones end-of-grade tests, many schools tested students online, and some of those schools experienced periodic connection issues. These were attributed, in many cases, to the lengthy delay in the test administration system's ability to sync student information across databases.
Other students encountered instances of the test "freezing" or taking prolonged periods of time to load the next test question. This issue became more predominant April 21-22 as more schools across the state began to test. Many students who were granted an accommodation of using a screen reader to read test questions experienced more delays and interruptions than other students, due to an insufficient number of testing vendor servers to handle the number of screen readers used. The DOE suspended testing April 21-22 for the impacted students while CTB/McGraw-Hill worked to identify the cause and remediate.
The interruptions were sporadic and scattered across the state, affecting a relatively small number of students. At no time was Georgia required to suspend all testing, as was the case in other states this spring.