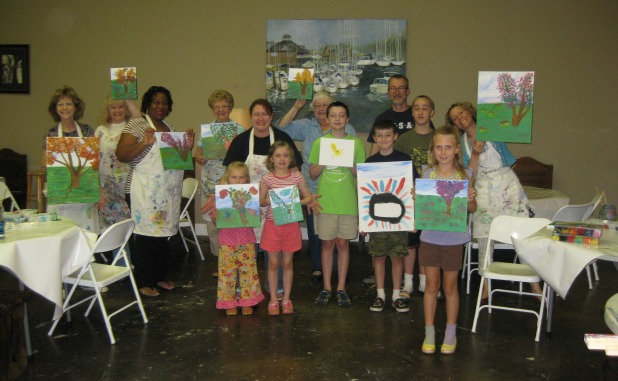 The Southern Crescent Storytellers and Youth Storytellers participated in a recent painting class at Saville Studios in Peachtree City.
The owner of Saville Studios, Kate Hawkins, is a strong supporter and sponsor of the Southern Crescent Storytellers.
The storytellers had a chance to express themselves in a new medium, and "had a terrifically good time while doing so," according to one report.
The Southern Crescent Storytellers are a dedicated group of talented people who are committed to the arts in south metro Atlanta, to the advancement of children's literary accomplishments, and to helping make storytelling once again an integral part of culture and entertainment in Georgia and the Southeast. The group's next event is "Father Goose Brigade" June 27 at the Peachtree City Library.
For more information, visit www.southernorderofstorytellers.org and the "Georgia Storytelling Events" Facebook page.
Saville Studios' web address is www.savillestudios.com.