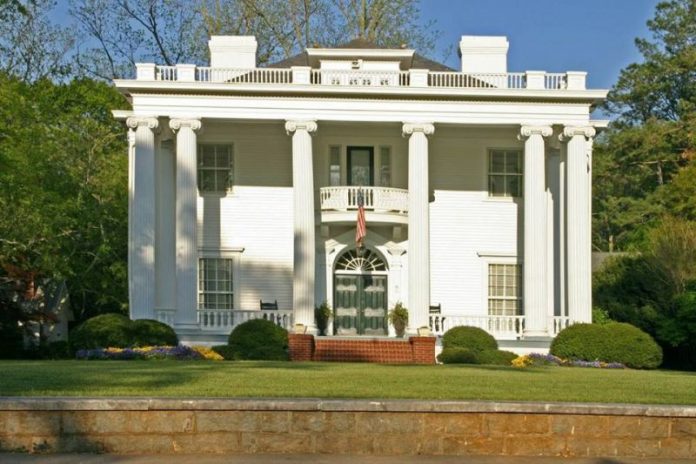 The theme is "Bourbon, Literature and Southern Charm" for Southern LitFest 2015, scheduled for Friday and Saturday, June 5-6, in Newnan.
Here are some highlights:
• Friday 5:30-7:30 p.m.: Enjoy an evening of "Bourbon on the Porch" honoring William Faulkner and James Dickey. Neighbors will welcome guests as they enjoy sipping bourbon cocktails on Newnan's most beloved antebellum porches in the Greenville-LaGrange Historic district. LitFest authors and presenters will be on hand for this informal evening, followed by an easy walk to the Newnan Square for dinner options.
• Saturday 10 a.m.: A panel discussion titled "War, Women and Bourbon" will discuss James Dickey and the dark enigma of his Southern literature. Featured are Dr. Casey Clabough, The James Dickey Review & Georgia Southern Prof. Emma Bolden.
• Saturday noon: A Literary Lunch will host Dr. Clabough's exploration of "Confederados," a story of the exodus of thousands of Confederate soldiers to Brazil in the aftermath of the civil war; book signing follows.
• Saturday 1:30 p.m.: John Warley, Virginia lawyer turned author, will discuss his novel "A Southern Girl," about the adoption of a Korean baby into an aristocratic Charleston family. A book signing follows.
• Saturday 3 p.m.: Dr. Jay Watson, Ole Miss Howry Professor of Faulkner Studies, will present "William Faulkner's Civil War," a study on how Faulkner's stance on the Civil War changed through the years.
• Saturday 7-10 p.m.: a Southern Dinner with popular Georgia-based music featuring acclaimed opera tenor Timothy Miller, known locally for his rendition of "God Bless America" during the seventh-inning stretch of Atlanta Braves home games. A live auction will follow, bringing Southern LitFest 2015 to a close.
The entire weekend promised good food, great literature, bourbon on an inviting porch, an old-fashioned Market Day on the square, and people having a great time talking about books, films and Southern culture in a classic small-town setting.
For more information, visit www.southernlitfest.com.
Southern LitFest 2015 benefits the downtown Newnan Carnegie Library Foundation, a 501(c)-3 charitable corporation founded to fund and further enhance programming and literary initiatives of the 1903 Carnegie Library.