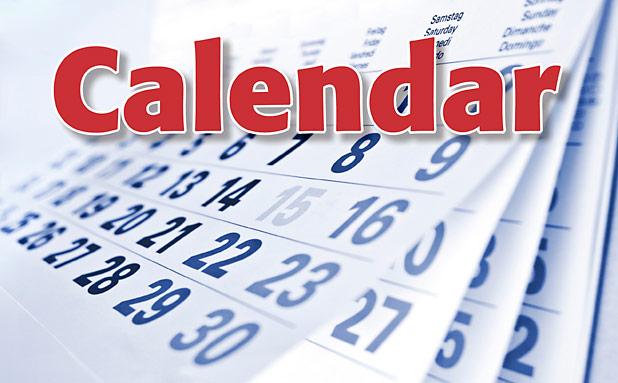 May
May 7
The Harlem Wizards are coming to Fayette County to show off their basketball skills and pull their fun antics today at Starrs Mill High School Gymnasium. Tickets can be purchased online at www.harlemwizards.com or at the door. Doors open at 6 p.m.. The fun begins at 7 p.m. Proceeds from the event benefit the Special Needs Program for Fayette County pre-K students.
May 8
The Peachtree Wind Ensemble will be presenting their spring concert at St. Paul Lutheran Church in Peachtree City.
Admission is free. The concert will feature music representing "times past", "times of the day", and "times of the year". The Peachtree Wind Ensemble is a non-profit community band with volunteer members from Fayette County and surrounding areas. See www.peachtreewindensemble.org for additional information about the band.
The Fayette Celebrity Dancers take the stage at Starrs Mill Auditorium at 7 p.m. tonight. The fundraising event pairs local celebrities with dance pros in competition for donation dollars. The event is sponsored by the Fayette County Realtors and Rachel's Dance Connection. The proceeds will benefit local charities such as Armed Forces Mission; Bloom Our Youth, Inc.; Advo-Kids Casa, Inc.; and the Fayette Humane Society. For more information or to vote for your favorite couple, check out www.fayettecelebritydancers.com
May 9
Getting fit is more fun with your Fayette Tigers. Come join us for our first annual Tyger Dye 5k Fun Run and color yourself—and your Fayette community—happy. Your $20 registration includes t-shirt and access to all the color stations along the route. An optional $5 gets you VIP access to the Color Fest After Party. Tyger Dye entry forms can be picked up at the front office or printed from the FCHS website: www.fchstigers.org.
Proceeds benefit the Fayette County High Class of 2018. For details, go to the FCHS homepage to download the Tyger Dye form and waiver or contact 2018 class sponsors at league.jessica@mail.fcboe.org or mccaskill.samantha@mail.fcboe.org.
May 12
The annual Spring Concert by the Fayette Fiddlers is today at 7 p.m. at Carriage Lane Presbyterian Church in Peachtree City. It's great family fun—pop, classical, and bluegrass music by talented young musicians fiddling up a storm! For more information, contact Kay Fry at fiddlerfry@bellsouth.net or 678-480-4900.
If you've had trouble trying to stop smoking, the Freedom From Smoking program can provide you with the skills and support to quit smoking for good. Using a positive behavior approach, the program will help you develop a plan to quit that really works. The six-week class, which runs from May 12 through June 16, will be held at Piedmont Fayette Hospital in the East Lobby Conference Room. The class will meet on Tuesdays from 6 to 7:30 p.m.., with the exception of week 3, which will meet on Tuesday and Thursday. There is a $25 fee. Register at www.piedmont.org (click on Tools and Resources/Classes and Events). For information, contact Michelle Sullivan, RRT, at 770-719-6258.
May 13
The Greater Fayette Republican Women's Club will be meeting for dinner at Tim's Country Kitchen in Fayetteville at 6 p.m. The guest speaker will be Representative Matt Ramsey. The buffet dinner is $10 per person including beverage, dessert, and tax. For more information, contact Alberta Lucas (lu210w@mindspring.com/770-719-0879) or Debby Dickinson (ptcdebby@bellsouth.net/404-376-4132.
Find out the best ways to avoid a serious fall by attending a FREE fall risk assessment from 10 a.m. to 2 p.m. at Piedmont Fayette Rehabilitation and Fitness Center in Fayetteville. For more information, please call 770-719-7290.
May 14
The Senoia Area Historical Society is hosting an author tonight at 7 p.m., with light refreshments served at 6:30 p.m. This event takes place at the museum/headquarters at 6 Couch Street.
F. Martin Harmon will share insights into his recent books The Warm Springs Story: Legacy & Legend, a 200-year complete history of not just FDR's Warm Springs but also the history of this largely hidden historic jewel; and Charles "Lefty" Driesell: a Basketball Legend, the first biography of legendary college basketball coach Lefty Driesell. Lefty is the fourth winning coach of all time, and the first coach to lead four NCAA schools, including Georgia State, to over 100 career wins. Harmon is veteran journalist with 43 years experience and most recently was public relations director for Georgia's Roosevelt Ware Springs Institute for Rehabilitation. Currently, he and his wife Sharon reside in Senoia. You do not need to be a member of the society to attend this event, so bring your friends along. History awaits.
May 16
The South Metro Rose Society will be holding its 30th Annual Rose Show today and tomorrow at Fayetteville Church of Christ Fellowship Hall at 870 Redwine Rd. The show is free to the public from 1-4 p.m. on both days to view, smell, and photograph the exhibited roses. Hundreds of roses and rose arrangements will be displayed. Rose bouquets will be sold and there will be an Information Table where questions will be answered by ARS Consulting Rosarians. Items to be raffled include a silver plated rose from R. DuBose Jewelers, restaurant gift certificates, Pike's and Autumn Hill Nursery gift certificates, miniature and large rose bushes, and more. For more information call 770-631-3885.
Mount Olive Baptist Church will host a Career Fair Day
from 10 a.m. to 2 p.m. at 1565 Ga. Highway 92, north in Fayetteville. This is a community-wide outreach event designed to provide information on alternatives to the traditional four-year college and university educational path. The target audiences are students and young adults from ages15 – 24. The goal is to equip participants and parents with information that allow them to explore numerous opportunities for jobs and careers offered in technical fields. Information will be available regarding jobs and careers such as computer technician, paralegal, military career,
police officer, firefighter, cosmetologist, barber, auto mechanic, and many others. In addition, individuals currently working in some of these fields will share their in-depth experience and knowledge. Everyone is welcome to attend. For more information, call the church office at 770-892-7508 or visit www.mobcfayettevillega.com.
May 19
Come learn how to use fresh lettuce as a delicious alternative to breads and rolls. Chef Nancy Jaworski, My Chef Nancy, will present a 45 minute cooking demo featuring Asian Lettuce Wraps at 11:30 a.m. at Piedmont Fayette Hospital Fitness Center. There will be a $5 entry charge; however, the class is free to all Fitness Center members with a valid member card.
Living Better with Parkinson's provides support for individuals, family members and caregivers affected by Parkinson's disease. Whether you have lived with Parkinson's for years, were recently diagnosed or know a loved one affected by the disease, you will learn valuable information regarding diagnosis, treatment, medication, exercise, diet, new research and daily life. Piedmont Fayette Hospital extends a cordial invitation to today's program that runs from 1 to 3 p.m. at the Bridge Community Center in Peachtree City. For more information, please call 770-487-4444.
A breast cancer support group will meets at 6:30 p.m. at Thomas F. Chapman Family Cancer Wellness at Piedmont Fayette Hospital.The group is open to women of all ages who are currently fighting or have survived breast cancer. For more information, contact Lesa Merritt (Piedmont Fayette Hospital Women's Imaging Center) at 770-719-6604.
May 21
The Paws for the Cause fundraiser is today at 8 p.m.Stop by the Crosstown Grille, in Peachtree City, for dinner and drinks, as well as a silent auction. Try the special house cocktails Finicky Feline and Bowzer Wowzer. A portion of the proceeds from food and drink sales will be donated to the Fayette Humane Society.