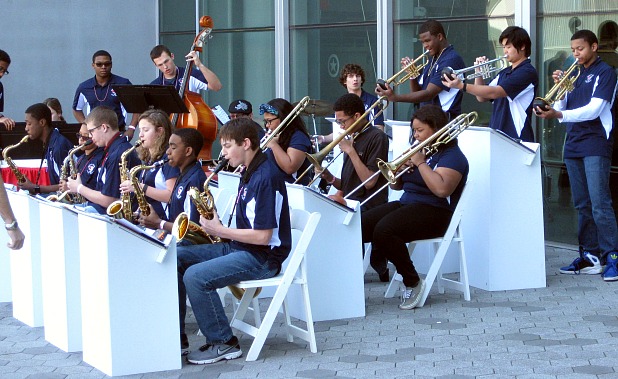 The Sandy Creek High School Jazz Band recently entertained visitors of the National WWII Museum in New Orleans with the swing and patriotic music that dominated that era.
The band was on tour in New Orleans, and had arranged to give a performance of 1940s favorites at the Louisiana Memorial Pavilion on the grounds of the museum.
The National WWII Museum provides the space for school-aged bands and choral groups to perform. The performances are free and open to the public.