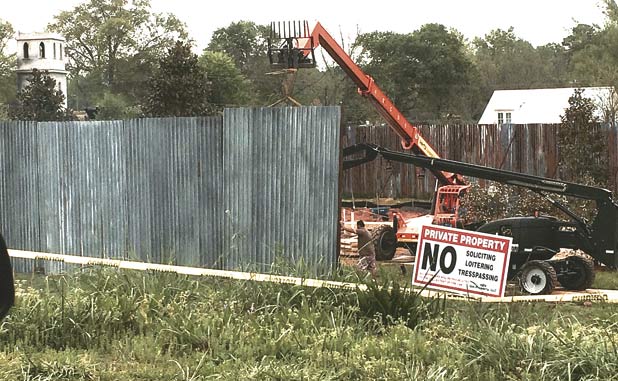 Just as surely as the pollen will coat cars and people, another tradition in Senoia is getting ready to get started.
Stalwart Films representative Mike Riley appeared before the Senoia City Council probably the worst-kept information in town.
"We're back, and just wanted to let you know, Riley said.
Senoia has been the setting for filming of the top-rated show on cable television, "The Walking Dead" for the last few years and Riley said the series is getting read to start filming again.
The series has turned into a cottage industry for the city. Weekends see the city's streets teaming with tourists snapping shots of shooting locations. Mayor Larry Owen welcomed Riley back, and added Riley needed to tell residents the City Council did not have any insight into spoilers for future episodes.
In other news, the council:
Approved a variance request that allows Dave and Kari Coakley to build a Craftsman-style from porch on their home in the Springdale subdivision. The porch encroaches 4.5 ft. into the front setback. In the staff report, city manager Richard Ferry said the variance would not have an adverse impact on the neighborhood.
Approved a $6,600 expenditure to improve the lighting at 48 Main Street. The cost will provide two poles and photocell-controlled lights to offer illumination from dawn to dusk.