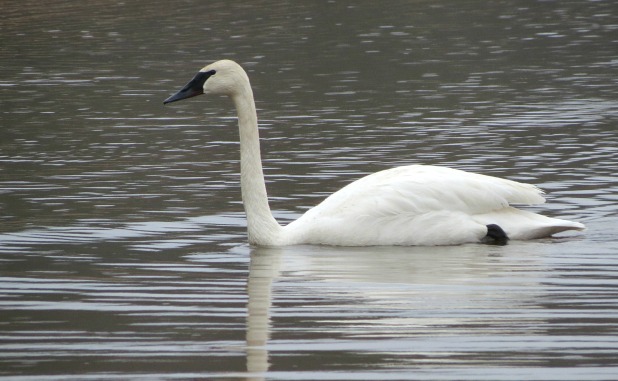 This beautiful waterfowl made a rare visit to Lake Peachtree in Peachtree City on March 19.
Lynne Marquardt, who snapped the photograph and made the identification, said the Trumpeter Swan is usually found in the northwest.
According to the Ducks Unlimited website, the Trumpeter winters along the Gulf of the Alaska coast and in southeast Alaska, Columbia, western Washington and western Oregon. They make occasional visits to California, eastern Nevada, western Utah southern Montana, eastern Idaho, northwestern Wyoming, southwestern and South Dakota. Small resident populations occur in the Midwestern states, Saskatchewan and Ontario.
The Trumpeter Swan was near extinction at one time because it was hunted for its feathers which made quality quill pens, according to the Cornell Lab of Ornithology.
In 1932, fewer than 70 trumpeters were known to exist worldwide, but the heaviest living bird native to North America has made a comeback and is not on an endangered list.