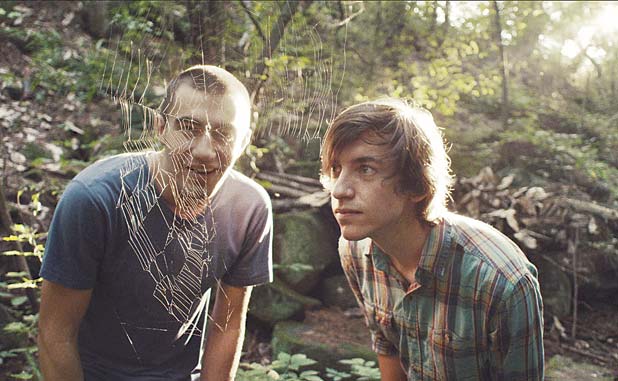 Even with film making becoming a neighborhood business, the news that a McIntosh High School alumnus has written and directed an award-winning film currently showing on Comcast is impressive.
Even more so when the film stars her brother, another McIntosh alum.
"Ethan & Eli" is a Georgia-based short film written and directed by Katrina Albright, 28, that stars her younger brother, Nathan Albright, 25, as Eli, one of the title characters. It's an award-winning film now streaming free on Comcast in 13 states across the South and Midwest as part of the Film Festival Collective on Comcast, an initiative curated by the Atlanta Film Festival. "Ethan & Eli" will stream free through mid-March.
The film is "very loosely based on a true story that happened to my younger brother (Nathan)," Albright said from New York City where she has lived since leaving Peachtree City for college 10 years ago.
The film is billed as a coming of age story about two 17-year-old boys who stay out past curfew in their small Georgia town the night before one of them ships out for Afghanistan.
"The characters are pretty fictionalized," Albright said. "The true bit is that when he and best friend were 17, they got picked up for loitering in Peachtree City. They were minors and were out past midnight and the friend really was shipping out to Afghanistan the next day. That sort of amazed me. Thinking about that age where you could be old enough to fight and possibility die for your country, but not old enough to be out."
Nathan does not play himself, but a fictionalized character loosely based on a friend. "He did it because I talked him into it," Albright said of her brother. "He's a musician and I feel like he has a performance personality. I talked him into it."
The siblings both live in New York where they have a circle of friends Albright calls "expat Southerners" and are already working on other projects together.
Albright thought about the "Ethan and Eli" story on and off for a few years, but a screenplay competition was really the motivating force that got her moving. Albright is already an accomplished documentary maker, but "Ethan and Eli" is her first fictional film.
"I've always loved writing and enjoyed visual arts," Albright said. "I directed plays in high school and even though I didn't necessarily want to work in theatre, I realized I really loved directing."
The film is making its video on demand premiere after screening at several film festivals across the country and picking up an Honorable Mention for the "Short Grit Award" at the Indie Grits Film Festival ?last year. The script also won Second Place Short in the Slamdance ScreenplayCompetition?.
"It was an incredible honor to place second in Slamdance," Albright said of the prestigious international screenplay competition. "And it was especially rewarding to be honored at a great Southern festival like Indie Grits after making such a personal film about the south and my hometown in particular."
The film was shot in and around Peachtree City and co-stars Athens resident W. Joel Rosenburg. Most of the young people shown in the film have a connection to the University of Georgia, where Nathan attended school, Albright added. She chose to cast the film using "real Georgia kids" because they have a strong connection to the setting as well as the material.
"They understand this world because they grew up here, and in a big way, this story is their story," Albright said.
Director of Photography Jon Silva, also a Georgia native like most of the cast and crew, was able to create the right look for Albright's story. "It has a certain visual quality that is very southern," Albright said. "Visually, I just wanted to capture the texture of what I remember from growing up."
The film also features veteran film and TV actresses Rhoda Griffis (The Hunger Games, Army Wives) and Karen Beyer (Anchoman 2, Sleepy Hollow) in supporting roles. Georgia-based Indie Band Trappers Cabin scored the film. ?
Access to the film is free and determined by the platform of the remote control.
Legacy platform users go to the Local category of the On Demand section and search for "Film Fest Collective."
The X1 platform will be indicated by the name "Xfinity" on the remote control. Those users should use the following steps; On Demand, Local, Entertainment, Local Movies, Music & TV, Festival Collective.