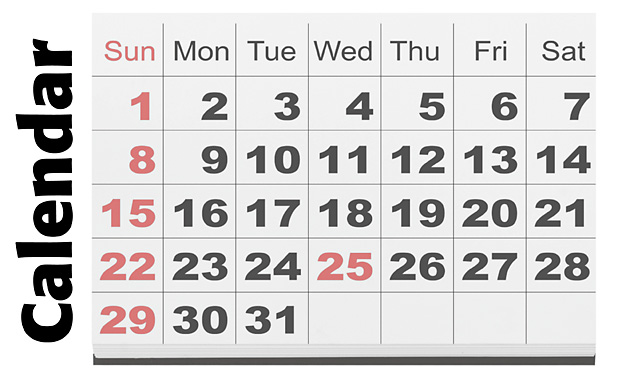 March
March 7
Southern Crescent Chorale is thrilled to be making their eleventh appearance at Spivey Hall at 8 p.m. This concert entitled "Americana" will fill your hearts with joy. As part of the season theme "Salute to America", the Chorale will delight you with their performance of American folk songs, hymns, and spirituals. Last season's Spivey concert was a sellout so be sure to purchase your tickets soon. Tickets: $15 Adult $7.50 Student.
The Newnan Cultural Arts Commission is pleased to announce that the annual "Friends of Wadsworth Concert – The Legacy Continues" is today at 7:30pm at the Charles Wadsworth Auditorium in beautiful downtown Newnan. Newnan's famous son Charles Wadsworth began the annual tradition in 1993 as a way of raising funds to renovate the auditorium in the circa 1939 Newnan Municipal Building. From 1993-2013, the annual event was hosted by Wadsworth and was known as the "Wadsworth & Friends" Concert." Wadsworth hosted the concert and performed with up and coming musical artists from the international chamber music scene that he invited to perform with him. The auditorium was named in honor of Charles Wadsworth in 1998. Tickets are available in downtown Newnan at Let Them Eat Toffee and The Coweta County Visitors Center in the Historic Courthouse on the Historic Court Square. Tickets are also available at Morgan Jewelers at Ashley Park and the Bank of North Georgia at Thomas Crossroads. You may purchase the tickets online at www.brownpapertickets.com
For more information about the concert, you may contact City of Newnan public information officer Gina Snider at GSnider@CityofNewnan.org.
March 9
"Lunch & Learn: Hear Me Out" is today from noon. to 2 p.m. at Fayette Senior Services (FSS) – Peachtree City location at Gathering Place, 203 McIntosh Trail: Excuse me, what did you say? It happens to all of us, at some point we mutter those words. Hearing loss is normal with age, but at what point do you need something more? Dr. Kowal and Dr. Andrews, ENTs with Sleep & Sinus Centers of Georgia will help us cope with hearing loss.This program is $10, includes lunch and must be paid at the time or registration. Pre-registration is required. 770-461-0813 to register or stop by. FSS members and non-members welcome. www.fayss.org.
March 10
"You Had Me at Vino" is from 2 p.m. to 4 p.m. Fayette Senior Services (FSS) – Fayetteville location at The Life Enrichment Center, 4 Center Drive: We can all buy wine, but how many can say they made their own! Barley and Vine will be on site to demonstrate how easy it can be to make our very own batch of wine. During this hands-on class, you will see the process of wine making and how easy and interesting it can be. Gain the knowledge you need to make great wine at home! This program is $10 and must be paid at the time or registration. Pre-registration is required. 770-461-0813 to register or stop by. FSS members and non-members welcome. www.fayss.org.
March 11
Piedmont Newnan Hospital's Sixty Plus Services will host a workshop "Caregiving for Loved Ones With Dementia" from 10:30 a.m. to 3 p.m. The workshop will address the types and stages of dementia, community resources, financial and legal concerns, communication techniques and the role of medications in managing challenging behaviors. The fee for the workshop is $25 and includes lunch and educational materials. Space is limited so advance registration is required by calling 1-877-527-3712.
March 12
The Greater Fayette Republican Women's Club dinner meeting is at Green Ginger, 200 Market Place Connector in Peachtree City today. Karen Handel, politician, author, and former GA Secretary of State, will be speaking about Women in Politics. Karen was a candidate for the Republican nomination for U.S. Senate in 2014 but lost in the Republican primary. Dinner will begin at 6:30 p,m, and you may order what you would like at menu prices. For more information, contact Alberta Lucas (lu210w@mindspring.com/770-719-0879) or Debby Dickinson (ptcdebby@bellsouth.net/404-376-4132).
March 14
The Metro South Regional Transition Council is hosting a "Transition Conference" today to help students with disabilities and their families navigate the choices available to them after high school. The transition from high school to adult services is often a rocky path with choices ranging from finding employment, and deciding on post-secondary education to choosing an appropriate day program. Added to all those decisions is learning about various government assistance programs and negotiating the paperwork. Those complications and more will be addressed at the conference at Griffin High School, 1617 West Poplar Street, Griffin. Doors open at 8:30 a.m. and education sessions start at 9 a.m. The sessions end at 1:15 p.m. The event is free and open to the public. No childcare is available. Several concurrent sessions will be held during the conference. Topics include Social Security, Medicaid waivers, employment, and post-secondary education in college, technical school or bridge programs.
From 8:30 a.m. to 1 p.m., a Disability Expo will be open. The expo features key agencies and organizations who support youth and young adults with disabilities. For more information about the event, visit www.msrtcconference.weebly.com. The Metro South Regional Transition Council is an eight-county collaborative representing Butts, Fayette, Henry, Lamar, Newton, Pike, Spalding, and Upson counties. It works to assist students with disabilities in becoming more productive citizens as they transition from school to adulthood.
March 16
The Fayette Master Gardener Association's monthly meeting is today at 10 a.m.at The Bridge in Peachtree City. The public is invited to join us at 11 a.m. to hear Laura Johnson speak on her constant quest for easier and more integrated methods of sustainability in the garden. She has been a Master Gardener since 1982 and last year she took a Permaculture Design course from the Permaculture Institute in Australia. She believes that following the basic principles of permaculture design will help us become "hunter gatherers" in our own back yard. Less work, healthier food and a healthier planet.
March 17
" Living Better with Parkinson's" is today.from 1 p.m. to 3 p.m.The group provides support for individuals, family members and caregivers affected by Parkinson's disease. Whether you have lived with Parkinson's for years, were recently diagnosed or know a loved one affected by the disease, you will learn valuable information regarding diagnosis, treatment, medication, exercise, diet, new research and daily life. Piedmont Fayette Hospital extends a cordial invitation to the program at the Bridge Community Center in Peachtree City. For more information, please call 770-487-4444.
A Breast Cancer Support Group meets today from 5:30 to 6:30 p.m. at Thomas F. Chapman Family Cancer Wellness at Piedmont Fayette Hospital, 1267 Building (West Entrance), Third Floor, 1267 Highway 54 West in Fayetteville.The group is open to women of all ages who are currently fighting or have survived breast cancer. For more information, contact Lesa Merritt (Piedmont Fayette Hospital Women's Imaging Center) at 770-719-6604.
"Pain is a 4 Letter Word" is today from 2:30 p.m. to 3:30 p.m. Fayette Senior Services (FSS) – Peachtree City location at Gathering Place, 203 McIntosh Trail: There is no argument to the discomfort that arthritis can cause, but there are ways to help alleviate some of the pain. Dr. Josh Davis with First Step Physical Therapy will cover the difference between osteoarthritis and rheumatoid arthritis, the causes of them, options for treatment, and ways to help with arthritic pain and inflammation. This program is FREE but pre-registration is required. 770-461-0813 or email register@fayss.org (include name, phone number and event title). FSS members and non-members welcome. www.Fayss.org.
March 21
The Friends of the Library will present a workshop for people interested in writing and publishing children's books. The leader, Danny Schnitzlein has published three children's picture books. "The Monster Who Ate My Peas" was recently adapted into a play by Arts Power and is touring the United States. His second book, "The Monster Who DId My Math," was chosen as one of twenty-five books Georgia Students should Read, by the Georgia Center for the Book. His books have been featured in the Georgia Department of Education's "Read More" program.
The workshop is at the Peachtree City Library. Space is limited, and pre-registration is a must. A fee of $20 will be collected to help offset expenses.
Registration is on the Friends website, www.PeachtreeCityLibraryFriends.org under the "contact us" menu.
Robert J. Burch Elementary will be having its 5th annual Burch Bear Tracks today at 8 am and includes Tot Trot, Mile Fun Run, and a 5K race. The primary goal for this event is to promote health and wellness through fitness as well as raise money for Juvenile Diabetes Research Foundation (JDRF) in their effort to find a cure for Type 1 Diabetes. The secondary goal is to fund Burch's running club in which hundreds of students participate. Entry Fee is $15 per participant; registration forms can be picked up at Burch Elementary or accessed online at www.burchbears.org
Join Piedmont Heart, Piedmont Fayette Hospital and Piedmont Newnan Hospital for our Healthy Heart Fair today. The fair is from 9 a.m. to 2 p.m. at Piedmont Heart, 20 Francis Way in Sharpsburg. The event will include blood pressure readings, Body Mass Index (BMI) checks, free healthy heart educational materials, and consults with clinicians and hospital staff about disease prevention, fitness maintenance and tips to improve your well-being. Registration for the free health screenings is required; call 877-527-3717.
March 26
Ladies on Spokes cycling club Spring Spin Off for new members is today at 7 p.m. Joseph Sams School, 280 Brandywine Blvd., Fayetteville
All levels of riders welcome to meet members, officers and hear about upcoming events. For more information, call Lana Carr at 404-822-3308 or lscottcarr@comcast.net.
March 28
The Southern Crescent Storytellers, in celebration of Women's History Month, will tell stories for all ages in honor of great women at the Peachtree City Library's Floy Farr Room today from 2 p.m. to 4 p.m.
Sponsored by The Friends of the Peachtree City Library and other community friends of storytelling, admission is free and refreshments will be served. Every woman has a story! The troupe of tellers will entertain and educate the audience with their tales about outstanding women. For further information about Southern Crescent Storytellers and events at the Peachtree City Library, please visit www.southernorderofstorytellers.org and www.peachtree-city.org.
April
April 4
Noted Atlanta poet and novelist, Collin Kelley, will lead the "Peach Jam" poetry workshop at the Peachtree City Library today from 10 a.m. to 1 p.m. The workshop is offered to poets – and aspiring poets – age 18 and older, at the nominal cost of $20, with lunch included. Registration forms and further information are available on-line at www.PeachtreeCityLibraryFriends.org Space is limited, and pre-registration is a must.
April 14
The Fayette Master Gardener Association is hosting a free and open to the public presentation by renowned garden expert Walter Reeves. He'll talk about "how to be a Sherlock Holmes in your garden." It will start at 10 a.m. in the County Commission Chambers, County Administrative Complex, 140 Stonewall Avenue, Fayetteville. Due to fire code regulations the number of attendees is limited and reservations are on a first come, first serve basis. Please contact the Fayette County Extension office at 770-305-5412 ext. 7 or email uge2113@uga.edu with the name and contact information of each person attending. We will confirm your attendance and have sign in sheets on the day of the event. If a conflict arises, please remember to cancel so we don't leave anyone out.
May
May 1
The American Cancer Society Relay For Life of Coweta County is today from 6 p.m. to midnight at the Coweta County Fairgrounds in Newnan. The public is invited to join hundreds of volunteers and participants at this community event to celebrate cancer survivors, remember those lost to the disease, and take action to finish the fight against cancer. The opening ceremony, which includes a special Survivors and Caregivers Lap, will happen at 6:15 p.m. A Luminaria Ceremony to honor cancer survivors and remember those lost to cancer will take place at 9 p.m. The closing ceremony will be at 11:45 p.m. Visit relayforlife.org/cowetaga or like us on facebook.com/relayforlifecoweta contact
Jennie Politano at jennie.politano@cancer.org for additional information.