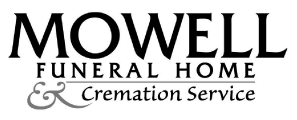 Adrian Robert Jones, 74, born in Reigate, Surrey, England and raised in Buckland, Betchworth, England, died on October 23, 2023, in Huntsville, Alabama. He was born on April 30, 1949. He and his wife made their home in Fayette County for 38 years.
Adrian had a distinguished military career, serving in the Royal Air Force for five years. After his military service, he embarked on a successful career as an international freight forwarder. He supervised cargo at British Caledonian Airways in St. Louis and Atlanta, as well as British Airways in Atlanta.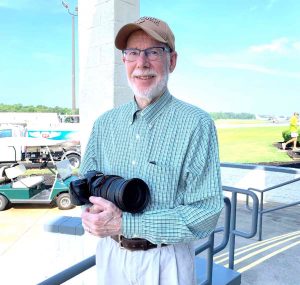 Adrian and his wife Ala raised two beautiful children in Fayetteville, Georgia. He was a devoted husband and father and proud of his ability to provide for his family in his adopted country of America.
Adrian was a lifelong follower of Jesus Christ and was baptized and raised in the Church of England. He and his wife were founding members of All Saints Anglican Church in Peachtree City, Georgia. Adrian's faith was an integral part of his life.
In his free time, Adrian indulged in his passion for airplanes. His career allowed him to pursue his lifelong love, as he traveled the world, photographing planes and recording their registrations. He was also an ardent supporter of Crystal Palace soccer team.
Adrian is survived by his loving wife, Ala Jones; his son, Robert Jones; his daughter, Caroline Holt; his daughter-in-law, Alicia Jones; his son-in-law, Matthew Holt; and six grandchildren. He is also survived by his sister, Julie Barnett; brother-in-law, Neil Barnett; as well as two sisters-in-law and one brother-in-law, many nieces, nephews, and cousins. Adrian was preceded in death by his parents, Cecil and Alma Jones.
A graveside service will be held at 1:00 PM on Friday, October 27, 2023, at Peterson Cemetery, Ailey, Georgia. The family will receive friends from 1:00 Pm – 3:00 PM on Thursday, October 26, 2023, at the funeral home.
Memorial donations may be made to the Peterson Family Cemetery, P.O Box 9, Ailey, Georgia 30410.
Adrian Robert Jones will be remembered for his dedication to his family, his love of England, and his unwavering faith. He bore the long goodbye of Alzheimer's with dignity and grace. He will be deeply missed by all who knew and loved him. "Precious in the sight of the Lord is the death of His saints." PS 116:15
We welcome you to provide your condolences, thoughts, and memories on our Tribute Wall.
Mowell Funeral Home & Cremation Service, Peachtree City, www.mowells.com