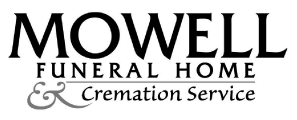 .Michael "Mike" Lorber, 74 years old, of Peachtree City, passed away on September 14, 2023 surrounded by his family after an incredibly short illness of an aggressive cancer.
Michael was born in 1949 to George and Wilma Lorber in Iowa. He was the youngest of three boys. As a young boy, he helped out on his grandparents' farm and general store. He attended Iowa State University graduating with a Bachelor of Science degree in Landscape Architecture.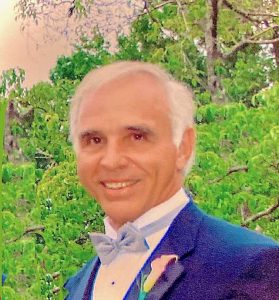 His first job took him to Brevard County, Florida where he worked in the county Planning Department for five years. He then studied at the University of Florida and received his Master's Degree in Urban and Regional Planning. During that time, he met his wife of over 44 years — Robin.
Michael left Florida for Auburn University as he held a joint appointment with the Alabama Cooperative Extension Service and the Landscape Architecture Program, Department of Architecture.
In 1983, after five years at Auburn, he took a job offer with the Peachtree City Development Corporation (PCDC). He used his creative talents in designing Peachtree City Villages of Braelinn and Kedron.
After nine years at PCDC, he went to work for the Chapel Hills Development Corporation. He designed and developed Chapel Hills in Douglasville and Mirror Lake in Villa Rica.
Then five years later, he established his own company Lorber & Associates, Inc. with his wife Robin. With his own business, he was free to expand his creative talents into all facets of design and construction. He built various projects mainly in the Fayette and Coweta County area, from major subdivisions to creating beautiful outdoor living spaces for homeowners.
Michael was an anomaly. A man with an extremely strong work ethic, kind heart, and fun-loving personality — he has left a large wake of deep sadness in the hearts of so many.
A forty-year resident of Peachtree City, he was very active in improving quality-of-life in the community by volunteering to serve on the Peachtree City Recreation Commission for several years in the late 1980s and early 1990s.
As Vice Chairman of the Peachtree City Beautification Committee, he was instrumental in obtaining grant monies and volunteers to plant the then-recently 4-laned Highway 74 median and various other projects throughout the city. His efforts were honored in 1988 by Peachtree City when he was chosen to be the Grand Marshal of the Fourth of July Parade.
Michael selflessly and solely maintained "the peninsula" area of the pond between the subdivisions of Bridgewater, Shirewood, and Mellington Lane since its development 30 years ago. He did so for the enjoyment of others and because he wanted it "done right".
Most of all, Michael loved his family and was deeply devoted to his wife Robin, 2 grown children and 2 grandsons. He is survived by his wife Robin Lorber, of Peachtree City, son Benjamin Lorber of Peachtree City, daughter Michelle Bozner (Karl) of Green River, Wyoming, two precious grandsons, Andrew and Justin, and devoted dog Lucy Lou.
He was preceded in death by his parents George Lorber and Wilma Lorber, his two brothers Jim Lorber and John Lorber, and his nephew Joshua Lorber.
A service will be held in his honor at Christ Our Shepherd Lutheran Church September 26th at 1:00 pm with a viewing preceding the service beginning at 11:30 am. In lieu of flowers donations may be made to The Tunnels For Towers (www.t2t.org).